5 Most Popular Free Fire Youtubers In The World is the most searched by the free fire Fans, the free fire YouTubers are followed by the majority of people to know the in-game strategy and progress. If you searching for 5 Most Popular Free Fire Youtubers In The World you are at the right place. Follow the article to know more about the 5 Most Popular Free Fire Youtubers In The World.
Garena Free Fire: Listing most prominent content creators on YouTube
5. Desi Gamers (aka Amitbhai)
Real Name – Amit Sharma
Subscribers: 12.7 million (as of April 15) Videos: 1.1K+
Amit Sharma owns Desi Gamers, and he is known as Amitbhai. He created the account in 2015 but started uploading videos in 2018. As of April 15, Amitbhai's channel has over 1159 videos with more than 1.83 billion views.Although Garena's BR shooter is Desi Gamers' primary content source, videos on other games have also been uploaded on the channel. Players can spot content on other games like Minecraft, GTA 5, Among Us, Fall Guys, etc.He is the best friend of Ajjubhai aka Total Gaming.
4. Gyan Gaming (aka Gyan Sujan)
Real Name – Ankit/Sujan Roy Mistri
Subscribers: 14 million (as of April 15) Videos: 2.3K+
4th YouTube channel on this list. He has been consistently producing gaming content since January 2018, with initial content including the majority of Free Fire and Clash of Clan videos.However, Sujan Uploaded many videos of Pubg Mobile before.He has focused on Garena's flagship battle royale game with time. Nowadays, players can spot a variety of videos related to funny content rather than just gameplay streams. Sujan's channel currently has over 1.98 billion total views.Gyan has a girlfriend named Angel Das. Gyan Gaming officially revealed her girlfriend.
3. Lokesh Gamer
Real Name – Lokesh Raj
Subscribers: 14.6 million (as of April 15) Videos: 1K+
LOKESH GAMER has uploaded almost 1100 videos as of April 15, with an aggregate view count close to 1.45 billion. Lokesh Raj has been quite active on YouTube since April 2019 and has maintained a variety of his content.The videos featured on LOKESH GAMER have the most content related to vlogs and buying expensive collectibles in the game. However, users can occasionally spot some gameplay-related highlights alongside collaborations.His id is the most expensive id in Indian Server.
2. A_S Gaming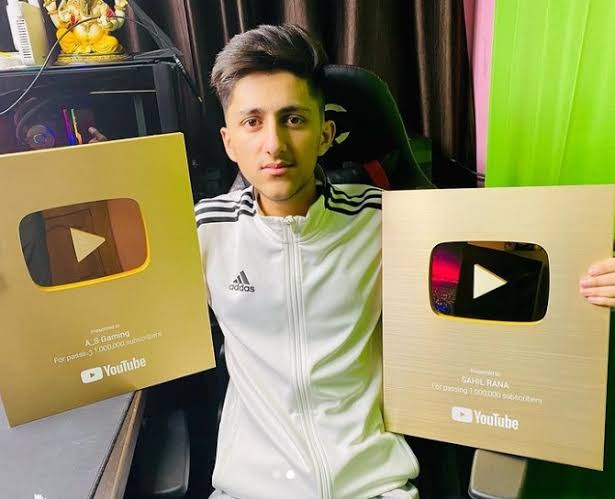 Real Name – Sahil Rana
Subscribers: 17 million (as of April 15) Videos: 821+
Sahil Rana is the name of the following content creator featuring on this list, who has acquired around 17 million subscribers within almost three years. Initially, the content of his channel A_S Gaming was primarily focused on Free Fire, but it changed over time.Garena's BR shooter is still the most featured game on A_S Gaming, but fans can stumble upon content related to pranks, challenges, vlogs, and other trending games. As of April 15, Sahil Rana has a total view count of 2.29 billion on his channel.He is known as Factory King of Indian Server.
1. Total Gaming (aka Ajjubhai)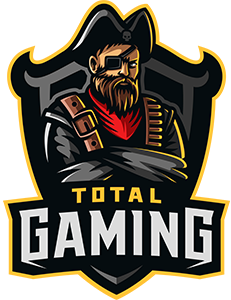 Real Name – Ajay
Subscribers: 32 million (as of April 15) Videos: 1.8K+
Earlier this month, Total Gaming crossed a count of 1800 videos, while the aggregate views were around 5.67 billion. Despite seeing a tenfold growth and becoming India's most subscribed gaming YouTuber, Ajjubhai's consistency hasn't taken a backseat.Ajay has produced gameplay videos related to other titles, which readers can find in his channel. However, the primary game on Total Gaming is Garena Free Fire. Ajay also has other YouTube channels related to different subjects, apart from Total Gaming.He is the Most Entertaining and Most Famous Free Fire Youtuber.
About Post Author