Boxing is a very popular sport and many boxers have earned a lot of fame and wealth through the sport. The boxing industry has become extremely popular and the fighters rake in a massive sum of money. We've decided to create a list of the 5 wealthiest Boxers in the world, along with their current net worth. Here are the top 5 richest boxers in the world-
5. Canelo Alvarez
Country: Mexico
Date of Birth: Jul 18, 1990 (32 years)
Net Worth: $180 Million
Saul Alvarez, AKA "Canelo", is a professional Mexican boxer who has a net worth of $180 million. Alvarez is a four-division world champion who has been described as the best pound-for-pound boxer in the sport. On October 17, 2018, Canelo Alvarez signed a 5-year $365 million fight contract with Oscar De La Hoya's promotion company and DAZN. The deal will cover 11 fights. A few days ago Canelo Alvarez exploded against Lionel Messi for a misunderstanding. When Argentina defeated Mexico and they were celebrating in the dressing room and Messi accidentally "kicked" a Mexican jersey that was on the floor, a situation that annoyed the boxer, who asked not to meet Messi and who he claimed was disrespectful to his country.
4. Oscar De La Hoya
Country: United States of America
Date of Birth: $200 Million
Net Worth: Feb 4, 1973 (49 years)
Oscar De La Hoya is a retired American professional boxer of who has a net worth of $200 million. After retiring from boxing, Oscar has a highly successful career as a boxing promoter and investor. Oscar De La Hoya enjoyed a 17-year-long career (1992-2009) with 10 world titles in six different weight classes. He defeated 17 world champions. His last fight was a loss to rising star Manny Pacquiao in 2008 that indicated the end of his career in the ring.
3. Manny Pacquiao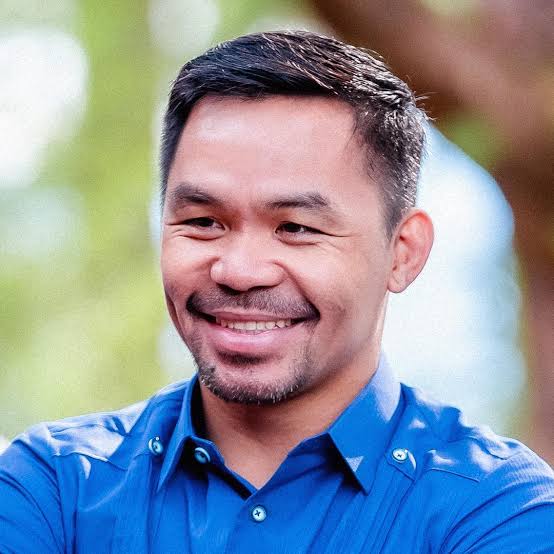 Country: Philippines
Date of Birth: Dec 17, 1978 (44 years)
Net Worth: $220 Million
Manny Pacquiao is a Filipino boxer, actor, singer and politician. As of January 2023, his net worth is $220 million. The biggest fight of Manny's career took place in May 2015 against longtime rival Floyd Mayweather. His earnings were $130 million from the fight. In addition to his career in sports and politics, Manny Pacquiao has also enjoyed a good career in the movies and music industry. His appearances have been mostly limited to Filipino movies. He is the only professional boxer to be named an eight-division world champion and has won linear championships in five different weight classes.
2. George Foreman
Country: United States of America
Date of Birth: Jan 10, 1949 (74 years)
Net Worth: $300 Million
George Foreman is a retired American boxer and highly successful entrepreneur. He has a net worth of $300 million. A two-time World Heavyweight Boxing Champion, Olympic Gold Medalist and a successful entrepreneur. He has an impressive career of 76 wins out of 81 fights. In 1994, he was approached by Salton, which was looking for a spokesperson for its fat-reducing grill and by 2009 the Grill had sold over 100 million units. Salton paid him $138 million in 1999 for the right to use his name. It is estimated that he has made over $250 million from the grill more than he earned as a boxer.
1. Floyd Mayweather Jr
Country: United States of America
Date of Birth: Feb 24, 1977 (45 years)
Net Worth: $450 Million
Floyd Mayweather Jr is an American boxing champion. Floyd Mayweather's net worth is $450 million. That makes him the richest boxer of all time. Floyd's total career earnings, as of January 2023 is $1.1 billion. Floyd is one of just six athletes whose career earnings have topped $1 billion. Floyd earned more than a half billion dollars from just two fights. He earned $250 million in 2015 after fighting Manny Pacquiao. He earned $300 million fighting Conor McGregor in 2017. Floyd owns a $60 million Gulfstream G650. He bought the jet for himself for his 41st birthday in 2018. He owns another jet, The second one is a $30 million Gulfstream III.
About Post Author