There are two types of currency available inside the game in Free Fire Max which are known as Gold and Diamonds. Both of these are used to buy cosmetic and unique rewards within the game. Players can obtain gold within the game through missions, in-game tasks, and other methods.
However, players have to spend out-of-pocket money using the Free Fire Max ID to purchase the game's premium currency, Diamonds. Not everyone can buy this currency. Because of this, players keep looking for ways to get this currency for free and at a low cost. So, in this article we are going to look at 5 best options to get free and affordable diamonds in Free Fire Max.
5 Best Alternatives to Get Diamonds for Free and Affordable Prices in Free Fire Max
1) Free Fire Max Advance Server
The developers of Free Fire Max introduce advanced servers a few weeks before each update. These servers provide activation codes for select players to access by the developer. Next OB36 Advanced Server is coming for players. You can apply after the registration of this server is started.
2) Google Opinion Rewards
Google Opinion Rewards is the most trusted way to get free unlimited diamonds in Free Fire Max. Download this app and set up profile by entering important information. After that you can get gift cards, credits and other rewards by completing surveys and other tasks. After that you can use all of these to win free diamonds.
3) Special Airdrop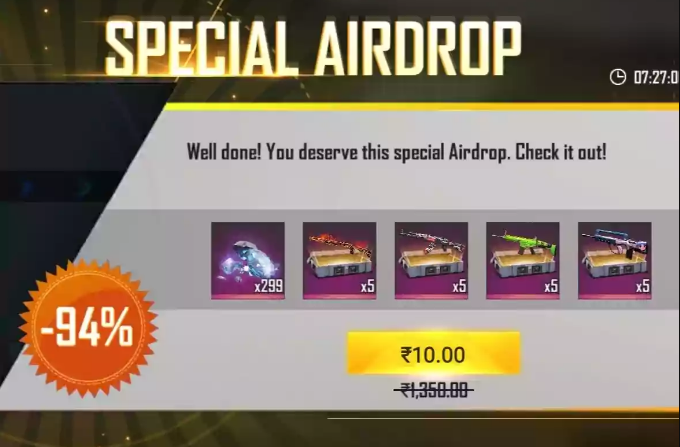 In Free Fire Max, developers release special airdrops inside the game every day. In these airdrops, players can get up to 90% discount and spend Rs.10 to get cosmetic and unique rewards. Such as – glue wall, gun skin, emotes, diamonds and outfits etc.
4) Booyah App
This application is operated by Garena. This is a reliable application. This is a great option to get free fire max currency and cosmetic items. In this, missions, events and tasks have to be completed. By completing all these you can get items and other reward.
5) Weekly/Monthly Membership
The developers of Free Fire Max provide gamers with weekly and monthly memberships within the game. In this section, players get diamonds at a very low price. Here is the information about the items found in it:
Weekly Membership/Subscription(Price: INR 159 INR)
Rewards
450 Diamonds (100 Diamonds Instant & 350 Diamonds Weekly)
Other Rewards Avail Discount, EP Badge, Worth 425 Diamonds

Monthly Membership (Price: INR 799 INR)
Rewards
2600Diamonds (500 Diamonds Instant & 2100 Diamonds Monthly)
Other Rewards Available at Discount, EP Badge, Worth 3550 Diamonds
About Post Author