This week Garena will launch the new Free Fire Max update, the OB38 version will bring several new features, improvements and changes to the skills of some characters, including Alok. Today we will detail what will change. The Alok character was launched on Free Fire in 2019 on the Indian server as the result of a partnership between Garena and DJ Alok.
The character Alok's skill, drop the beat, remains one of the most popular in Free Fire Max, in 2022 it was used 1.4 billion times by players. In the 2023 January update, Alok's ability will change, information was revealed by Garena through the OB38 January 2023 update notes.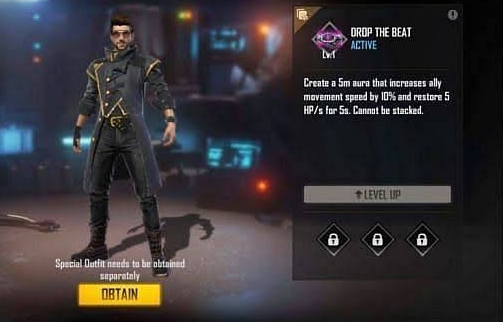 Changes in Alok Free Fire
Changes to Alok's skill will occur in the amount of HP it is possible to recover during the match, along with movement agility. Currently, it is possible to recover 5 HP for 10 seconds, after the update this number will be reduced to 3 HP. Regarding the character's movement speed, the extra agility will be fixed at 15%, currently, it is necessary to reach the maximum level to have this percentage, which starts at 10%.
Check out Garena's statement:
"The Sound in the Box started as a full skill, but we see that now it is getting very strong in battle scenarios. To change Alok's playstyle a bit, we've reduced his HP recovery and increased his movement speed bonus. Run for a reward!"
Creates a 5m aura that can increase Speed by 10/11/12/13/14/15% and deliver 3HP for 5/6/7/8/9/10 seconds. Effects do not stack. Cooldown: 70/66/62/58/54/50.
About Post Author