Spanish Super Cup Semi-Finals: Real Betis 2-2 Barcelona (2-4 pens) and Real Madrid 1-1 Valencia (4-3 pens). Barcelona will face rival Real Madrid this weekend in Riyadh, Saudi Arabia for Spanish Super Cup final. In this match Sergio Busquets became only the third player to make 700 appearances for the club.
Marc-André ter Stegen saved two penalties and Pedri converted the deciding spot kick as Barcelona defeated Real Betis 4-2 in a shootout on Thursday (January 12). Madrid defeated Valencia on penalties in the other semifinal on Wednesday, when Thibaut Courtois made the decisive save. The teams drew 1-1 in regulation time, Robert Lewandowski scored (40′) for Barcelona in the first half and Nabil Fekir equalized (77′) for Betis. The score was 2-2 after extra time as Ansu Fati (93′) scored and gave Barcelona an early lead and Loren Morón (101′) equalized again for Betis.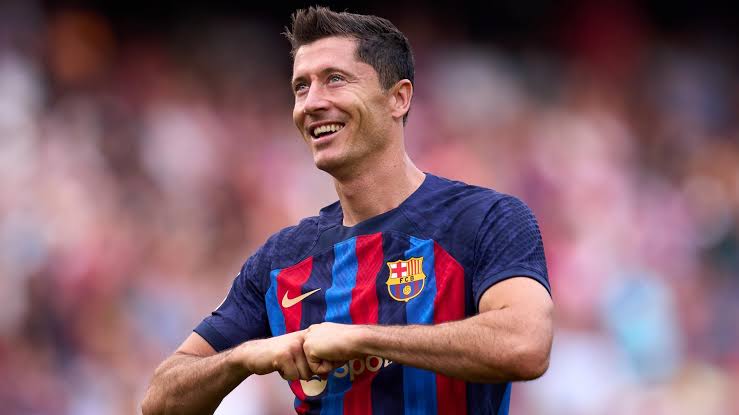 In the shootout, Lewandowski, Kessie, Fati and Pedri scored for Barcelona. Willian José and Morón converted for Betis. Juanmi and Carvalho missed the penalties. The final will be on Sunday at the King Fahd Stadium in Riyadh.
Manager Xavi spoke out after the match and revealed his "biggest regret" was not bringing on striker Ansu Fati earlier. Fati scored a brilliant goal in extra time to make it 2-1. "He's been much better since coming back from the World Cup," he said. "He scored a goal and his penalty, I'm happy for him."
Madrid will try to equal Barcelona with 13 Spanish Super Cup trophies, the most among all clubs. Barcelona will be trying to win its first Super Cup trophy since 2018. Madrid defeated Barcelona 3-1 at the Santiago Bernabeu stadium in the first "clásico" of the season in October. The Super Cup used to be played only between the Spanish league champion and the Copa del Rey winner, but now the runners-up in both competitions also participate in the Final Four tournament.
About Post Author