This week Garena launched the first events related to Carnival on Free Fire Max, where users will be able to collect prizes such as a backpack, skins and more. Today, February 10, 2023, we will list rewards that will be available over the next few days.
The Free Fire Max carnival event is called "Bloco da Tropa", which will be available on the Indian server during the period from February 7 to 23.
In a new update on social networks, Garena confirmed the calendar of the "Bloco da Tropa" event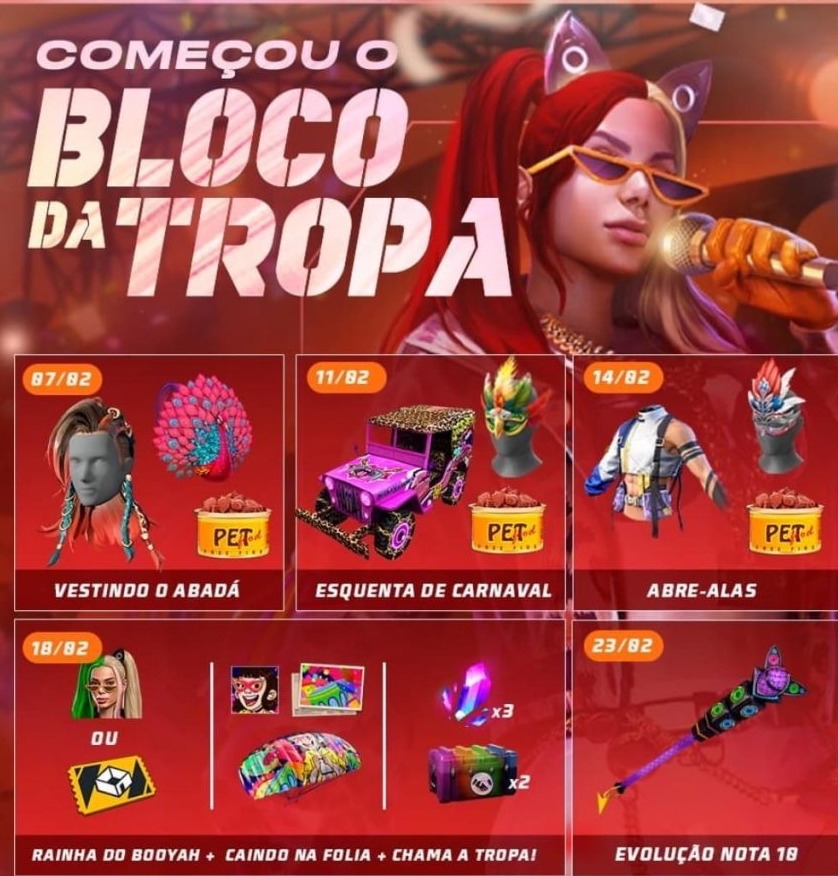 7 February:- by completing the missions in the game it is possible to collect the "Menina Zen" hair skin, backpack skin and more rewards.
11 February:- Carnival warm-up car skin, mask skin and more.
14 February:- Opening event with the "Deixa Ele Sofrer" shirt and mask skin.
18 February:- "A Patroa" character or free room card in the Queen of Booyah event, Cube fragments in the call back challenge, parachute skin, banner and avatar in a new challenge.
23 February:- "Na Batida" stick skin in the evolution grade 10 event.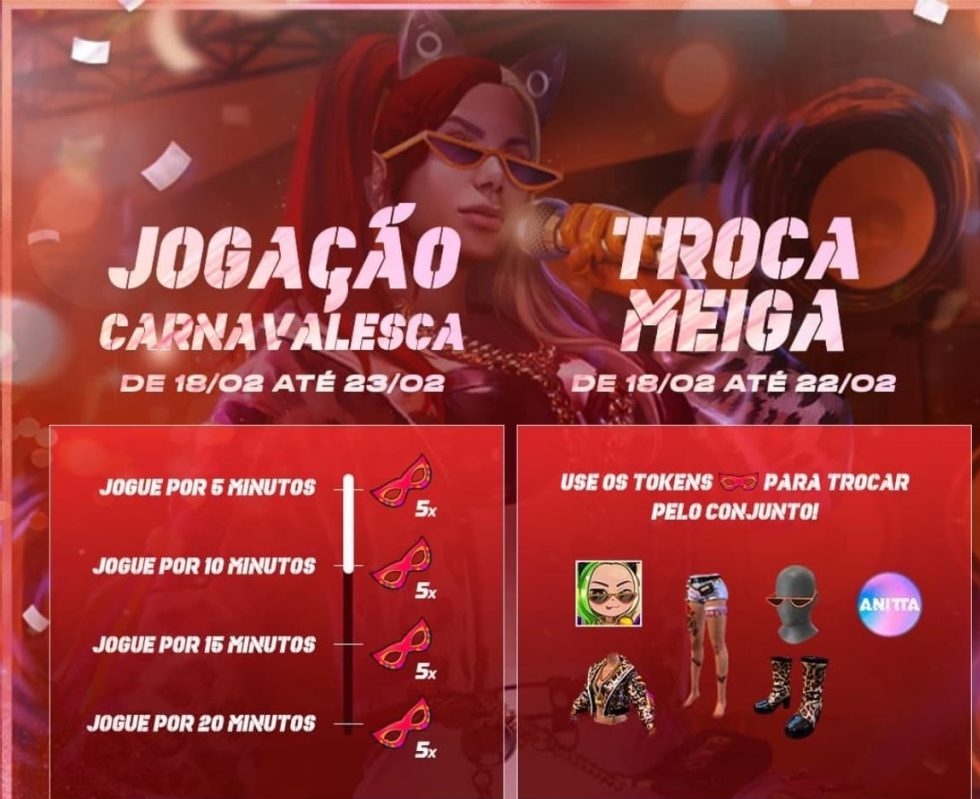 Other Rewards
During the period from February 18 to 23, users will be able to unlock the main skin of the character "A Patroa", for which it is necessary to play games and collect tokens.
About Post Author