Reporter: Sir when you became the chairman of selectors, there was a big controversy involving Virat Kohli and Sourav Ganguly… Can you tell us about that?

Chetan Sharma: See whenever there is some disagreement between a player and the board president, it becomes a big controversy.
Chetan Sharma: It is very dangerous because the BCCI then goes against the player. The BCCI has the power. It doesn't matter who is at fault, that is secondary. Such an incident is an attack on the BCCI. Players are always advised to stay clear of these things, because ultimately it will only damage their career, even if the president is at fault. It is a matter of the chair.
Chetan Sharma: When a player becomes a little experienced, then he feels that he has all the power, even more than the board. Then he feels that he is untouchable and the board will not be able to hurt him. A player feels that without him, cricket will not survive, but many big players have come and gone.
Cricket remains the same. So, at the time, he tried to attack the [then BCCI] president. Sourav Ganguly never mentioned this issue to me, but it became a huge deal. Either the president was lying or Virat Kohli was speaking the truth, this situation created headlines.
It was a battle of egos. Sourav Ganguly was also the captain of India. He was regarded as the most trustworthy captain and he is still remembered as the most successful captain. Virat naturally thinks that he is the most successful captain. So, it was one person's word over another, that naturally created some friction between the two.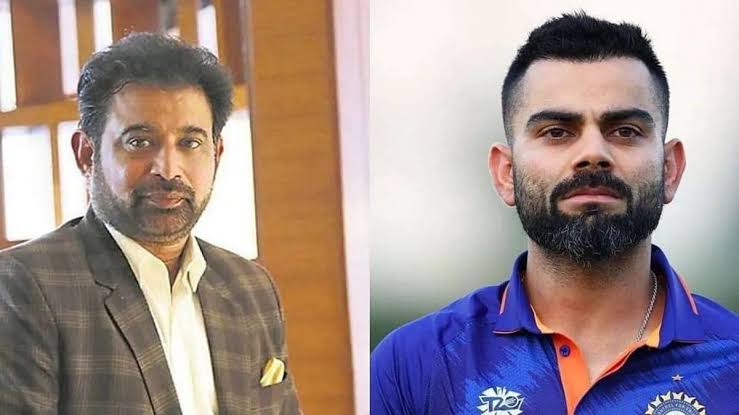 Chetan Sharma: Why did Virat have to say that [in a press conference]? He is travelling to South Africa as the captain of the Indian cricket team. The press conference is always about the team, there was no reason to bring this topic up, but he did so deliberately.
Reporter: Who?

Chetan Sharma: Virat…

Reporter: What did he want to get out of that?

Chetan Sharma: Only he knows that…He obviously felt that he lost the ODI captaincy because of the president of the BCCI…Ganguly made a statement that when Virat Kohli was discussing leaving the T20i captaincy with the BCCI, he tried to persuade him not to do so.
Reporter: That means Ganguly wanted Kohli to stay on as captain?

Chetan Sharma: He said this in the media

Reporter: Yes

Chetan Sharma: On the other hand, Virat went to the media and said that the president never told me anything about this. That's what created the controversy.
Reporter: But what is the truth?

Chetan Sharma: He had said, it is normal, Sourav Ganguly had told him [Kohli] to reconsider. Which might be in the video conference as well, but it seems Virat did not hear it. Nine people were sitting there. It's not as if it was only one person. I was also there, all the selectors were there, the president was there. So, either Virat did not listen, or I don't know.
Reporter: So Kohli lied?

Chetan Sharma: He thought that Sourav Ganguly had a hand in his removal from white ball captaincy.

Reporter: So Ganguly wanted him out as captain?

Chetan Sharma: Removed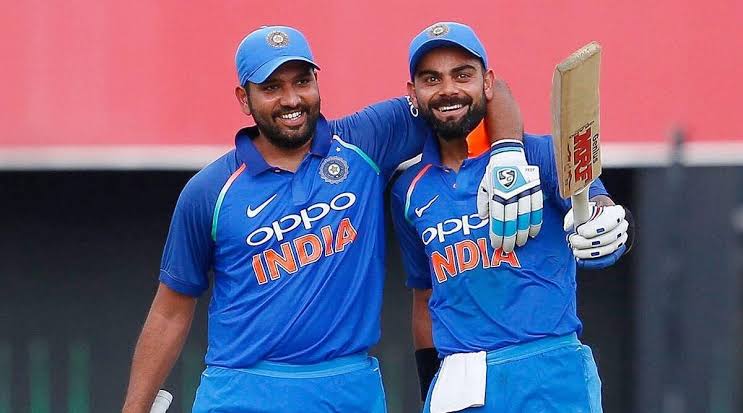 Reporter: So, who did Sourav Ganguly want in place of Virat?

Chetan Sharma: Rohit Sharma had already come. You are not understanding the gravity of the situation. This is a huge thing. There is a clash of two egos. One who thinks that Ganguly has removed him from captaincy, so I will take my revenge. Virat gave statements in the media trying to defame Ganguly, but it backfired.

Reporter: Sourav Ganguly was favouring Rohit Sharma?

Chetan Sharma: Only Ganguly can tell you that.
About Post Author