Yesterday, February 3, 2023, Garena confirmed the new edition of the Luzes do Destino event, the information was revealed through the latest weekly calendar, in this post, we will detail the date, main reward and how it works.
The Luzes do Destino Free Fire Max event will be launched on the Indian server next Wednesday, February 8, 2023, more precisely after 08:30 IST (Indian time). The main reward of the event will be the Monochrome package, customization is exclusive to male characters.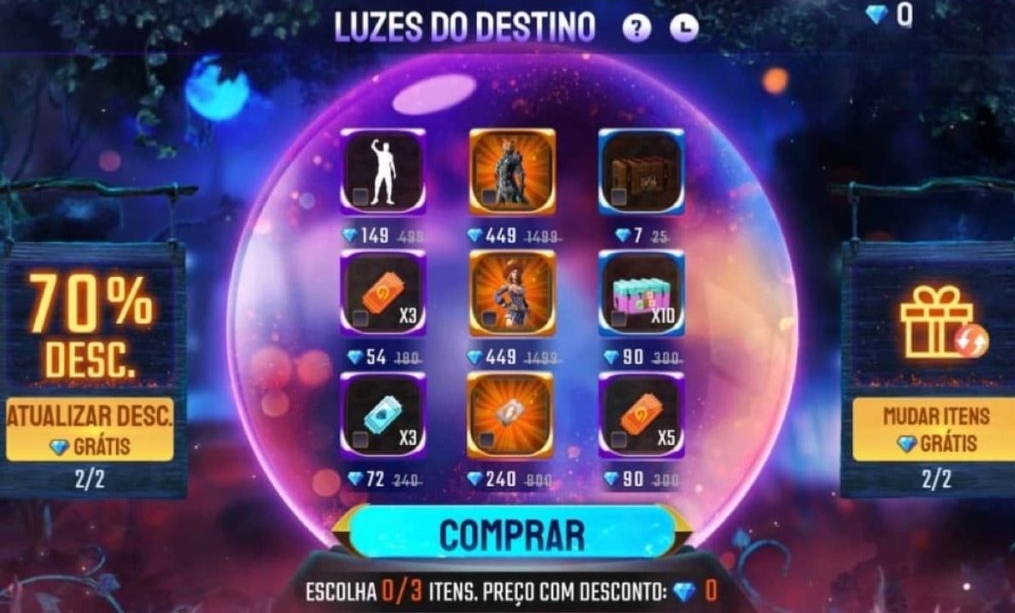 How the event works
During the event, players will be able to obtain discounts of up to 80% in each round. When accessing the web event, users will have a random discount on the home page, if it is not satisfactory, they must use 10 Free Fire Max diamonds to try to get a higher percentage discount.
After selecting the discount you can buy a maximum of 3 items at a time, after making the purchase the percentage will go up or down at random, this way the player must restart the procedure to acquire 3 more items in each round.
About Post Author