Today, February 1, 2023, Garena launched the new Free Fire Max character, Santino. The character can be unlocked through the Booyah Pass "Fauna Fatal", in this post we will detail how to collect the character and other information.
The Santino character can only be collected in the February 2023 Booyah Pass, he is present at the starting level of the premium version of the pass. The Booyah Premium Pass currently costs 250 diamonds and contains rewards up to level 120. Soon the character Santino may arrive directly at the in-game store or another Free Fire Max event.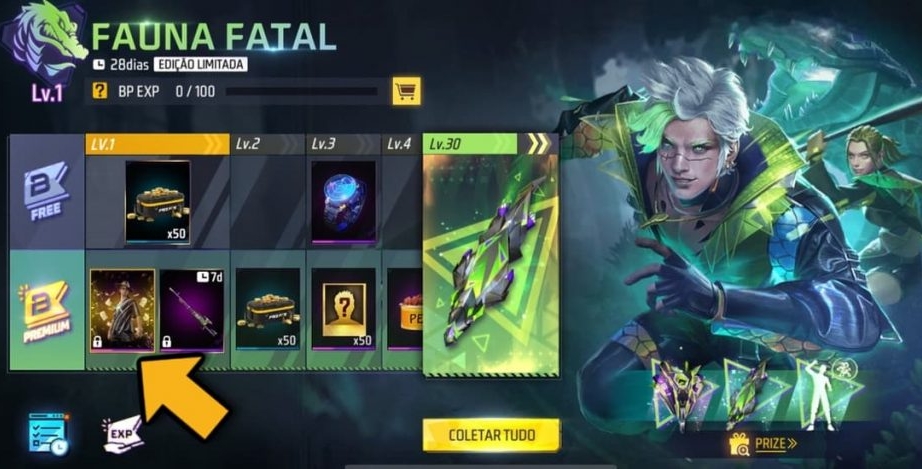 Changes to Santino's skill
The character Santino was first introduced in the December Free Fire Max Advanced Server, his ability was able to create a mannequin that moved forward alone, being able to teleport the player to other places on the map. With the official arrival of the character Santino in the game, Garena made some changes to his ability.
The dummy created by the character will not move alone across the map, it will be fixed, the user must choose the location where he wants to add it to teleport later, check it out in the video below:
About Post Author