Free Fire has come up with a new event one Diamond top-up event where you can get a Cricket master bat. In this event, players have to top up just One Diamond inorder to receive the bat skin.
So, players are in a Dilemma on how to top up just one Diamond in-game as the top-up option starts with minimum of 100 Diamonds costing Rupees 80.
So, players are in Dilemma on how to just top-up only one diamond. As, all players cannot afford to buy 100 diamonds also.
Not to worry here is a simple step that you need to follow to get 1 diamond top-up
Steps and Website to top up 1 Diamond:
There are many third-party websites offering top-ups at very low cost and more options to top-up Diamonds. Like Seagm, codashop, and Games Kharido.
SEAGM is a website where you can buy 5 Diamonds at just 5 Rupees. So 1 diamond costs only 1 rupee.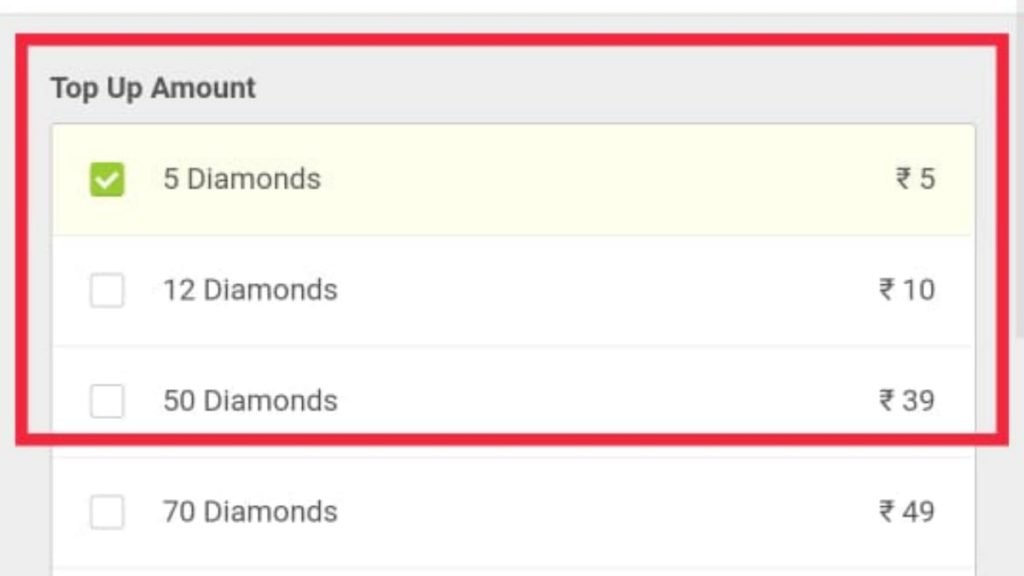 but segam currently not offering this package to indian server players. so their are no other alternative to topup 5 diamonds, then also i have just shown you my way to topup less amount of topup in free fire innthe video below.
About Post Author