Al Hilal, Al Nassr's biggest rival, would like to sign Lionel Messi and are ready to offer him more than €300M/year – almost double what Cristiano Ronaldo is earning – a trusted source has reported. The Saudi Arabian Pro League will become the new battleground for the GOATS.
It is reported that Al Hilal could make a sensational move for Lionel Messi, and offer him a higher salary than Cristiano Ronaldo. Cristiano Ronaldo stunned football fans and media around the world with a sensational move to Saudi Arabian club Al Nassr on a 2.5-year contract recently, estimated to be worth more than 200 million euros/year.
Cristiano Ronaldo's reported Al Nassr wages:

€200,000,000 per year
€16,666,666 per month
€3,846,153 per week
€547,945 per day
€22,831 per hour
€380 per minute
€6.34 per second

The largest salary in football history.
Although Messi has cleared his intentions of staying for another year at Paris Saint-German (PSG), Al Hilal is hopeful of a dream transfer next summer when the world cup winner becomes a free agent. Messi is the brand ambassador for Saudi tourism, and have a good relationship with Saudi Arabia, Al Hilal wants to use this opportunity and make him the highest-paid footballer ever in the history of club football.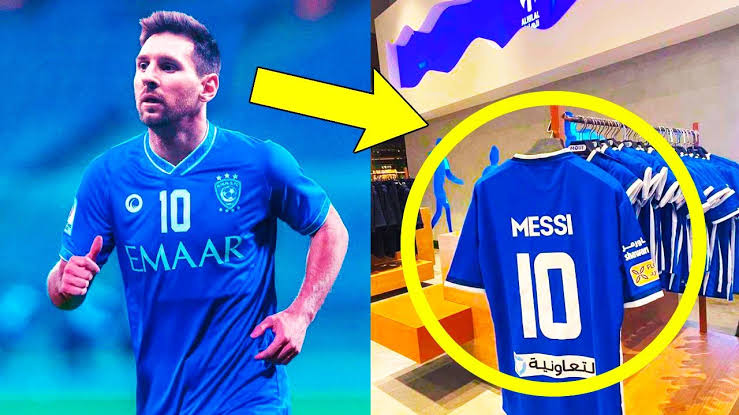 Al Hilal is not the only club that is chasing Lionel Messi if he decides to not renew his PSG contract any further. PSG is confident that Messi would extend his contract until 2025 and sign a new deal very soon. His former club, FC Barcelona have also shown interest in getting the seven-time Ballon d'Or and World Cup winner back to Camp Nou. MLS team – Inter Miami is also interested in Messi for a possible transfer next summer.
Saudi Arabia is currently preparing a bid to host the 2030 World Cup alongside Greece and Egypt, and having two of the greatest footballers of all time playing in their domestic league would create so much hype.
PSG announce they will play a friendly against an all-star XI from Al-Hilal and Al-Nassr on January 19. PSG are set to travel to Saudi Arabia to for the friendly match later this month. Cristiano Ronaldo could make his first appearance for Al Nassr in a friendly against PSG. We could see another clash between Leo Messi and Cristiano Ronaldo.
About Post Author