The partner program in Free Fire Max attracts every gamer and this is a very rewarding thing. These can usually be easily achieved by completing each and every content creator task. There are many benefits to the players of the partner program.
The partner program is the best thing for players, and it's a great opportunity for the YouTube platform. However, participating in it is not easy and Garena himself has created the conditions for its needs.
Partner Program in Free Fire Max: How to Apply, Requirements, Benefits & More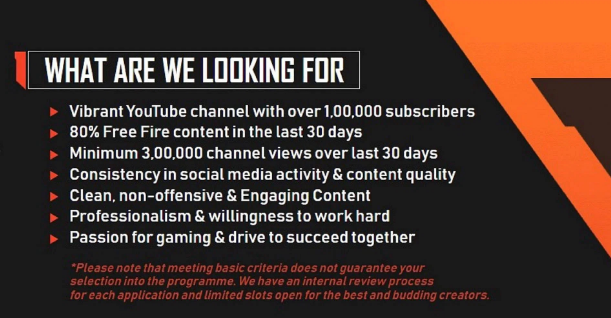 Players must meet the following conditions in order to apply on the official Partner Program website:
Youtube channel must have 100 thousand subscribers
80% Free Fire Max content in the last 30 days and should have 300,000 views
Creator good video on official channel, must be non-harmful and attractive content
Daily content upload on social media and channel
Follow Gaming as a Passion
Work hard in this field
Players get these benefits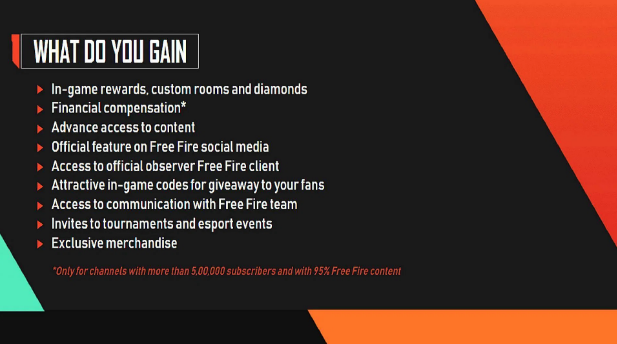 Players get a lot of benefits if Garena's developers give the badges by providing slots in the partner program. Here is the information about this:
Free in-game reward custom room cards and diamonds
User will get access to advanced server
Battle royale title feature on social media account
Give-Way Codes
Gamers can easily interact with the team
Unique feature to join eSports tournaments
Exclusive merchandise
financial compensation
Opportunity to talk to the official team
How to apply for Free Fire Max from the official website of the Partner Program?
To get the V badge, the developer has created the official website of the partner program. Here are the steps:
Step 1: Gamers need to visit the official website of the Free Fire (FF) Partner Program and click on the "Apply Now" button.
Step 2: Google Form will be displayed on the screen. Some important details have to be entered.
Step 3: After that touch on submit form. After that, like a developer, there will be a response to the selection through mail.
About Post Author