The Rajasthan Royals team (RR) is also very popular for its social media posts. Often the team keeps posting on social media in a funny way on its players as well as on the opposing players. Rajasthan Royals admin made a similar post on his captain too, but perhaps the meme posted by Rajasthan Royals was not liked by captain Sanju Samson and in a tweet, he advised the team to adopt a professional attitude.
Actually, Rajasthan Royals posted a picture of captain Sanju Samson in a funny way. After which Sanju replied to that tweet of Rajasthan Royals and wrote, 'It is okay for friends to do all this, but teams should be professional..'
Surely Sanju Samson did not like the picture posted by Rajasthan Royals, after which he advised his team to behave in a professional manner on social media. Which was later deleted by Rajasthan Royals.
Meanwhile, Rajasthan Royals' newly recruited leg-spinner Yuzvendra Chahal administered the club's Twitter handle for a limited period of time a few days ago. Chahal was reportedly observed tweeting a lot of hilarious stuff on the franchise's Twitter account.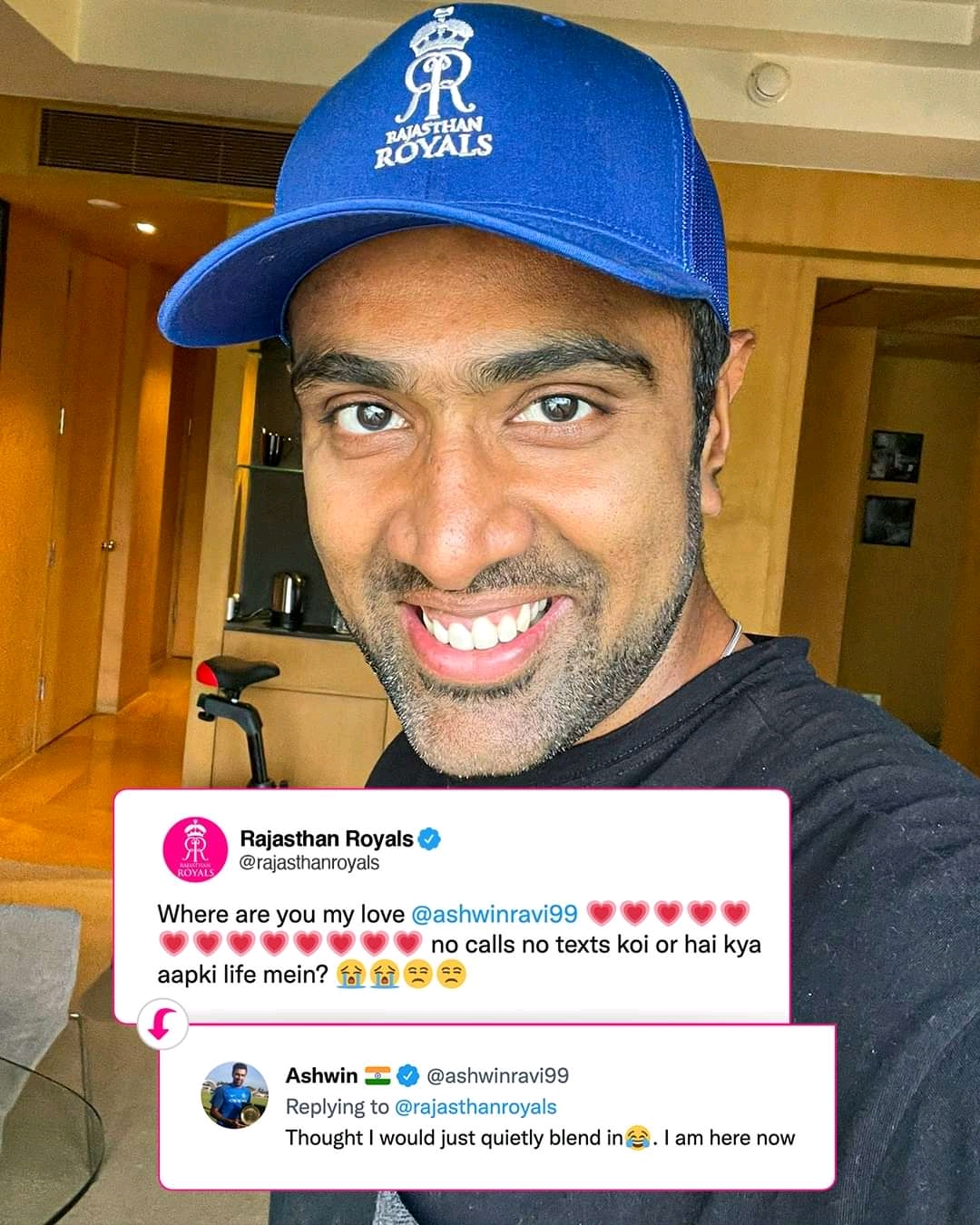 Using the verified Twitter account of the Rajasthan Royals, Yuzvendra Chahal sent a series of funny messages. He introduced himself as the franchise's new skipper in a separate tweet. The message was also recognised by the 'actual' skipper Sanju Samson, who wrote "Congrats Yuzi," to which Yuzvendra Chahal (on behalf of the Rajasthan Royals) replied, "Jealous jealous."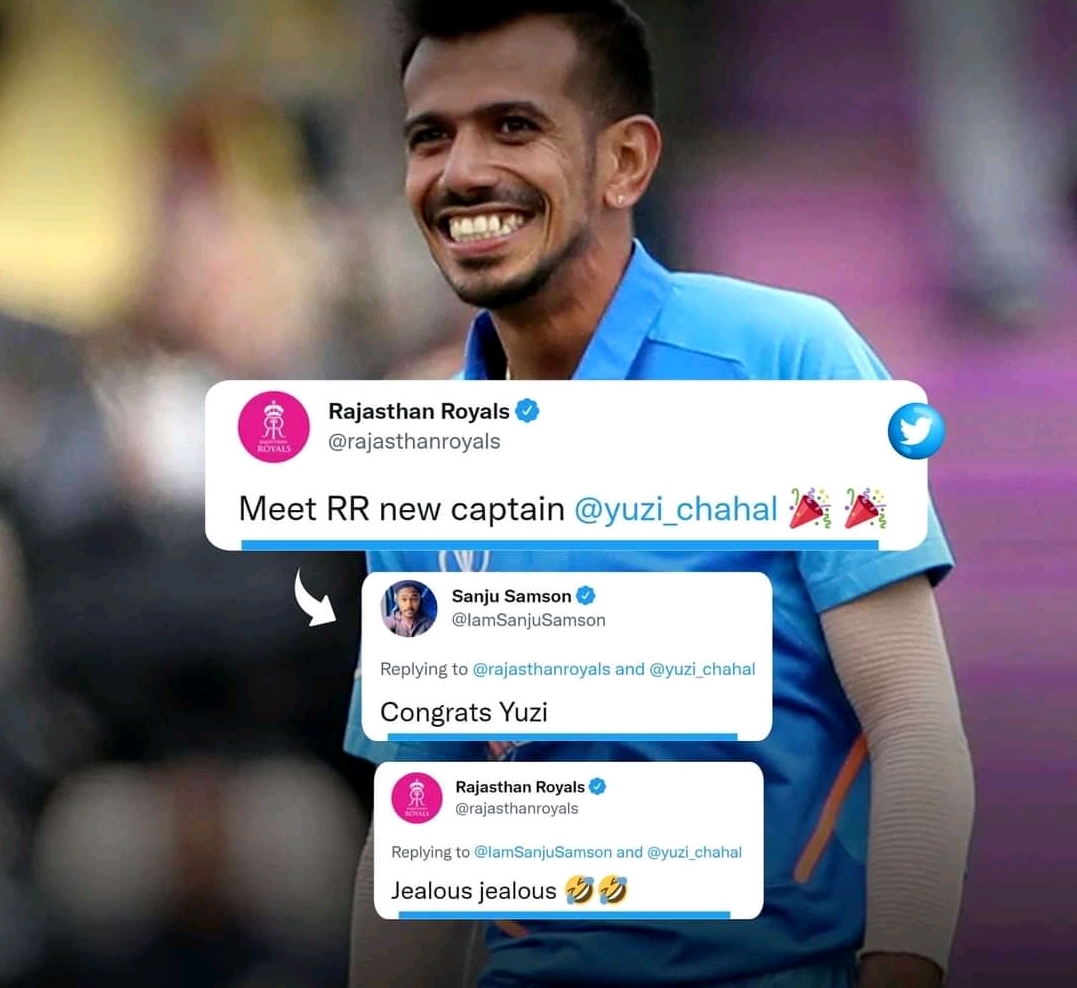 About Post Author