Do you want to know about the hottest and most beautiful wives of cricket players? It is rightly said that Behind every successful man, there is a woman. Cricketers all around the world are not different from others and certainly, they have some woman on their back either their wife or girlfriend. Here is the list of the Top 10 Most Gorgeous Wives Of Cricketers.
10. Zaheer Khan
Age: 44 years (7 October 1978)
Spouse: Sagarika Ghatge (m. 2017)
Age: 37 years (8 January 1986)
Sagarika Ghatge better known as 'Preeti Sabarwal' from 'Chak de India' movie. She is an Indian model and national-level hockey player. She married the legendary Indian fast bowler Zaheer Khan on 24 April 2017.
9. Yuzvendra Chahal
Age: 32 years (23 July 1990)
Spouse: Dhanashree Verma (m. 2020)
Age: 26 years (27 September 1996)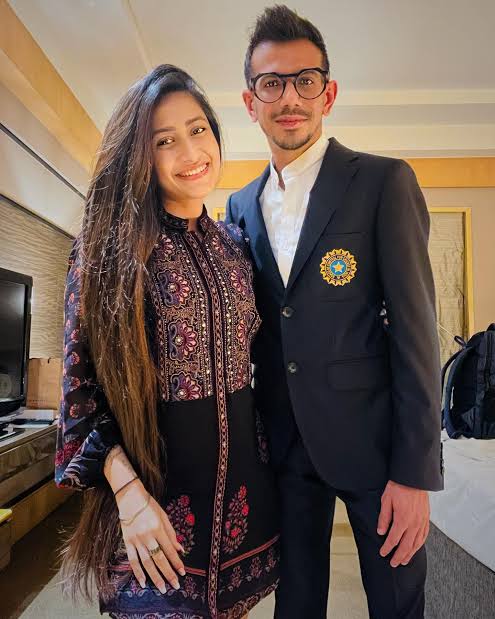 Born in Dubai and brought up in Mumbai, Dhanashree Verma is an Indian choreographer and a dentist. She came into the limelight after she married the famous Indian spinner, Yuzvendra Chahal. She completed her schooling at Jamnabai Narsee School in Mumbai and then completed dentistry at D.Y. Patil University. She has uploaded her dance videos on various social media platforms including Instagram, YouTube and TikTok. She has made collab dance videos with various Indian celebrities.
8. Jasprit Bumrah
Age: 29 years (6 December 1993)
Spouse: Sanjana Ganesan (m. 2021)
Age: 31 years (6 May 1991)
The wife of the Team India pacer Jasprit Bumrah, Sanjana Ganeshan is a TV host and sports anchor. The wife of Jasprit Bumrah had a short-lived modelling career. The duo tied the knot on 15 March 2021. She came into the spotlight when she hosted the 2019 Cricket World Cup from the Indian side.
7. Virat Kohli
Age: 34 years (5 November 1988)
Spouse: Anushka Sharma (m. 2017)
Age: 34 years (1 May 1988)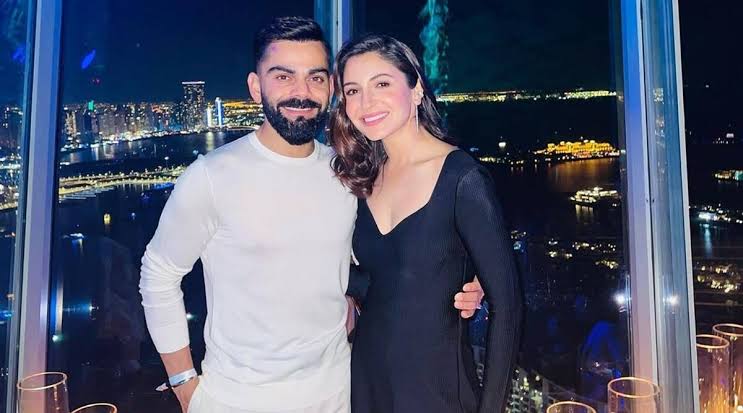 Anushka Sharma is an Indian Actress and producer who works in the Hindi film industry. She is one of the most popular stars in Bollywood. Virat and Anushka have been in a relationship since 2015 and got married on December 11, 2017. Virat Kohli and his wife are the most loved couple in India as well as throughout the world. The cute couple has a daughter named Vamika Kohli.
6. Yuvraj Singh
Age: 41 years (12 December 1981)
Spouse: Hazel Keech (m. 2016)
Age: 35 years (28 February 1987)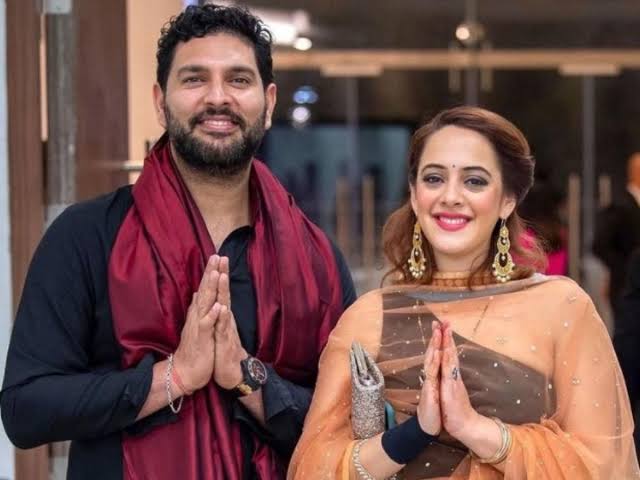 Yuvraj Singh is one of the best all-rounders in the history of limited cricket. Hazel Keech is a British model who has acted in some Indian films and TV programs. She married the famous Indian Cricketer and legend Yuvraj Singh on 30 November 2016. She supported Yuvi in the tough times when he was out of the Indian squad. Hazel adopted the name "Gurbasant Kaur" given to her by Sant Balvinder Singh during the wedding ceremony. The couple had their first child, a boy on 25 January 2022.
5. Hardik Pandya
Age: 29 years (11 October 1993)
Spouse: Natak Stanković (m. 2020)
Age: 30 years (4 March 1992)
Natasa Stankovic is a well-known model, Bollywood actress and Serbian dancer. She dances to Bollywood songs. She made her debut in Bollywood films with the political drama Satyagraha Natasa and Hardik got married in January 2020, and in July 2020, she gave birth to a baby boy.
4. Shoaib Malik
Age: 40 years (1 February 1982)
Spouse: Sania Mirza (m. 2010)
Age: 36 years (15 November 1986)
The Pakistani cricketer Shoaib Malik is married to the very beautiful Indian tennis player Sania Mirza. The couple got married in a traditional Hyderabadi Muslim Ceremony in Pakistan and welcomed their first child in October 2018 named Izhaan Mirza Malik. Sania was supposed to marry her childhood friend but shortly she called off the wedding and decided to marry Shoaib. She is a former world No. 1 doubles player who has won six Grand Slam titles in her career.
3. Harbhajan Singh
Age: 42 years (3 July 1980)
Spouse: Geeta Basra (m. 2015)
Age: 38 years (13 March 1984)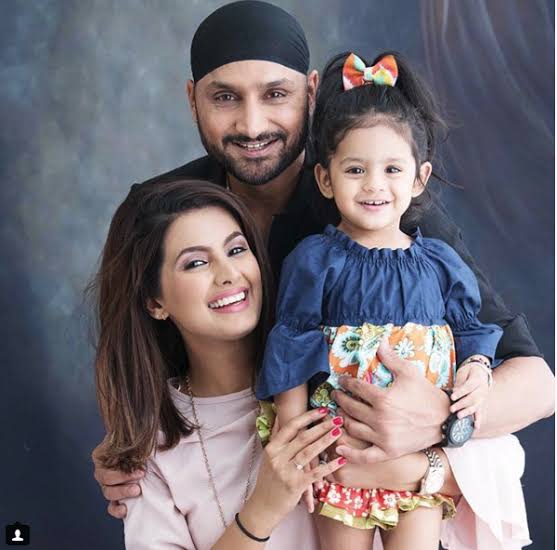 Geeta Basra Singh is a British actress who has appeared in Bollywood films. Cricketer Harbhajan Singh and model Geeta Basra got married at a ceremony in a gurudwara near Jalandhar on 29 October 2015. They have a daughter, Hinaya Heer Plaha and a son, Jovan Veer Singh Plaha. She made her debut in the Emraan Hashmi-starrer Bollywood film Dil Diya Hai in 2006.
2. Shakib Al Hasan
Age: 35 years (24 March 1987)
Spouse: Umme Ahmed Shishir (m. 2012)
Age: 34 years (29 December 1989)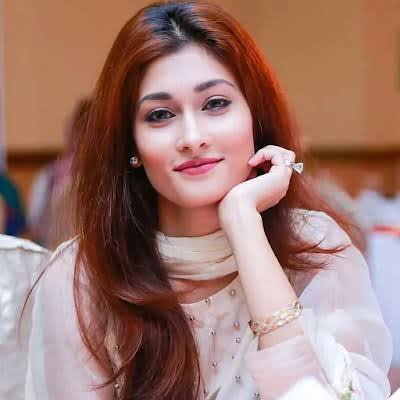 Shakib is well known for his all-rounder ability in every format of cricket. The couple got married on December 12, 2012, in Dhaka, Bangladesh. She is not a professional model but acted in a Bangla TV commercial along with her husband. This TV Commercial went viral on TV. Shishir has a degree in Software Engineering from the University of Minnesota, USA. They have three children.
1. Stuart Binny
Age: 38 years (3 June 1984)
Spouse: Mayanti Langer (m. 2012)
Age: 37 years (8 February 1985)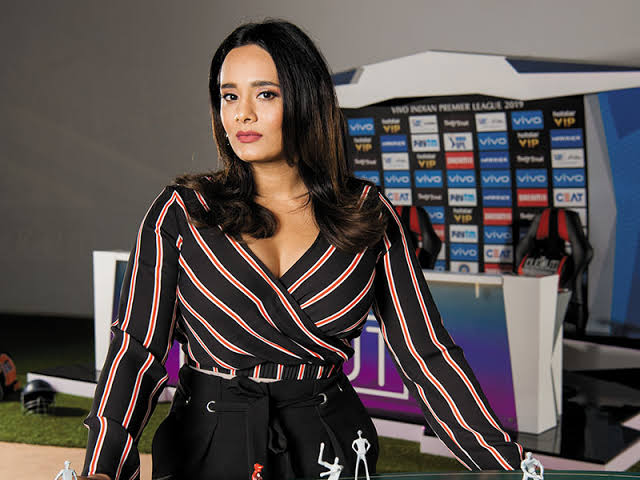 Mayanti Langer is a famous Tv anchor and sports journalist and she is very famous for her work and beautiful looks. She married Indian cricketer Stuart Binny in 2012. She has also hosted the famous ICC 2011 cricket world cup. She gave birth to a baby boy in 2022.
About Post Author