The Ranji Trophy is the premiere first-class cricket competition in India. Test cricket, the highest standard of cricket, is statistically a form of first-class cricket, though the term "first-class" is mainly used to refer to domestic competition. Mumbai opener Prithvi Shaw smashed multiple records in an incredible triple century knock during a Ranji Trophy match against Assam on Wednesday. Shaw registered the second-highest individual score in the history of Ranji Trophy. Let's see top 10 highest individual scores in the history of Ranji Trophy.
10. Sakibul Gani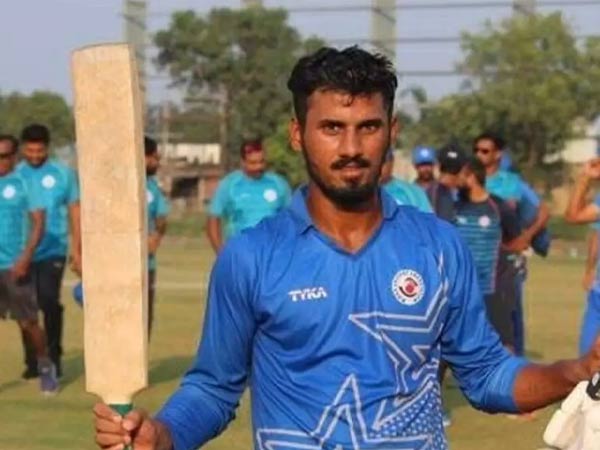 Runs: 341
Team: Bihar
Opponent: Mizoram
Year: 2021/22
Born: 2 September 1999 (age 23 years). He made his first-class debut on 17 February 2022, for Bihar in the 2021–22 Ranji Trophy. He went on to score 341 runs, becoming the first player to score a triple-century on their first-class debut.
9. Puneet Bisht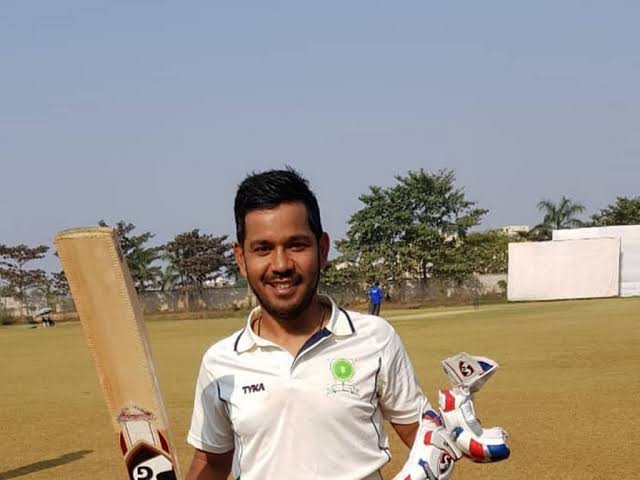 Runs: 343
Team: Meghalaya
Opponent: Sikkim
Year: 2018/19
Born: 15 June 1986 (age 36 years). He plays as a wicketkeeper for Meghalaya in domestic cricket. He was a part of the Delhi Daredevils IPL team in 2012. He was the leading run-scorer for Meghalaya in the 2018–19 Vijay Hazare Trophy, with 502 runs in eight matches. in December 2018, he scored his maiden triple-century in first-class cricket. He was the leading run-scorer for Meghalaya in the Ranji Trophy, with 892 runs in eight matches.
8. Swapnil Gugale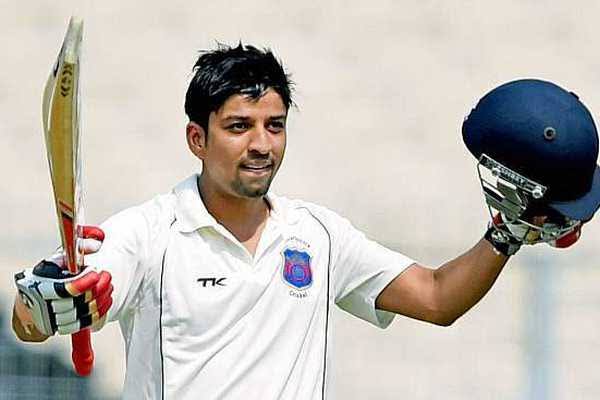 Runs: 351*
Team: Maharashtra
Opponent: Delhi
Year: 2016/17
Born: 4 April 1991 (age 31 years). In October 2016 during the 2016–17 Ranji Trophy, he scored 351 runs not out for Maharashtra in a match against Delhi. In the match, he made a 594-run partnership with Ankit Bawne, the second-highest partnership in first-class cricket and the highest partnership in the history of the Ranji Trophy.
7. Cheteshwar Pujara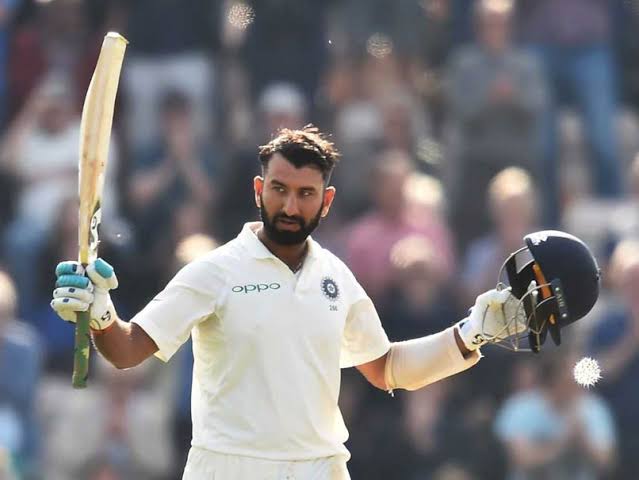 Runs: 352
Team: Saurashtra
Opponent: Karnataka
Year: 2012/13
Born: 25 January 1988 (age 34 years). Pujara made his first-class debut for Saurashtra in December 2005 and made his Test debut at Bangalore in October 2010. He plays for Saurashtra in domestic cricket. Pujara is currently one of the finest batter of Indian team and is known for his disciplined batting style. His excellent batting was one of the main reasons of India winning their first-ever test series win in Australia. In February 2017, during the one-off Test match against Bangladesh, he set a new record for the most runs by a batsman in an Indian first-class season, with 1,605 runs.
6. V. V. S. Laxman
Runs: 353
Team: Hyderabad
Opponent: Karnataka
Year: 1999/00
Born: 1 November 1974 (age 48 years). Laxman played as a middle-order batsman in Test cricket. Laxman is currently the Head of Cricket at the National Cricket Academy (NCA), and the head coach of the India Under-19 and India A teams. Laxman made his first-class debut for Hyderabad against Punjab in the quarter-final match of 1992–93 Ranji Trophy season. He scored a duck in the first innings. Laxman is one of the few players to have played 100 Test matches. In domestic cricket, Laxman represented Hyderabad. He also played for Lancashire in county cricket.
5. Vijay Merchant and Samit Gohel
Vijay Merchant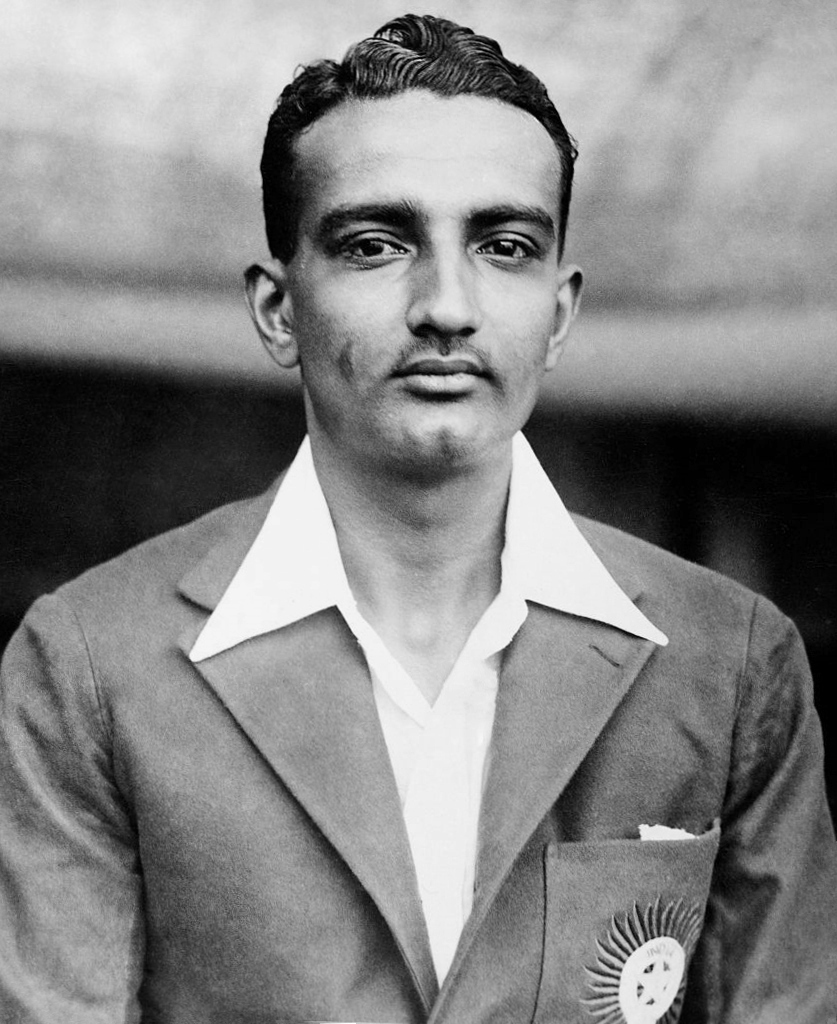 Runs: 359*
Team: Bombay
Opponent: Maharashtra
Year: 1943/44
Born: 12 October 1911, Died: 27 October 1987 (aged 76). Merchant played first-class cricket for the Bombay cricket team. He dominated Indian domestic cricket, his batting average of 71.64 is the second-highest first-class average in history, behind only Sir Don Bradman. Merchant was involved in a rivalry with the great Indian batsman of the era, Vijay Hazare. In the Bombay Pentangular match against the Rest, he bested Hazare's record of 242, set just in the previous match against the Muslims, with 250 not out. Hazare responded with a 309 out of a team total of 387 in the next innings, in what is generally held the greatest innings ever played in India before 1947. Merchant topped it by scoring 359 against Maharashtra in Ranji trophy.
Samit Gohel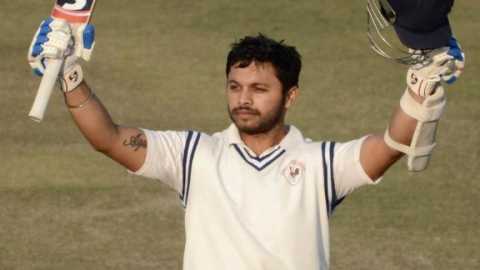 Runs: 359*
Team: Gujarat
Opponent: Odisha
Year: 2016/17
Born: 13 September 1990 (age 32 years). He is a first-class cricketer who plays for Tripura(2021-) now, before Tripura he played for Gujarat (2012–2020). In the quarter-final match of the 2016–17 Ranji Trophy against Odisha, Gohel scored 359 not out.

4. M. V. Sridhar
Runs: 366
Team: Hyderabad
Opponent: Andhra Pradesh
Year: 1993/94
Born: 9 November 1965, Died: 30 October 2017 (aged 51). He represented Hyderabad between 1988/89 and 1999/00, making 6701 runs at 48.91 average with 21 hundreds. His highest score of 366 was his best performance for Hyderabad when they posted the record breaking total of 944/6 (declared) against Andhra Pradesh in the 1993–94 Ranji Trophy. While Sridhar was batting, 850 runs were scored – the most runs added during a batsman's innings in first-class history.
3. Sanjay Manjrekar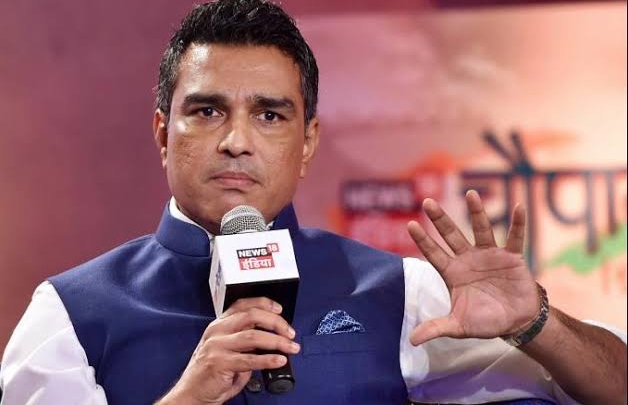 Runs: 377
Team: Bombay
Opponent: Hyderabad
Year: 1990/91
Born: 12 July 1965 (age 57). Manjrekar made his first-class cricket debut on 7 March 1985 during their Ranji Trophy quarter-final victory over Haryana. Domestically, he enjoyed success in the 1990–91 season, scoring four centuries and one half-century in eight first-class appearances. During the season, he scored his highest total, 377, in the Ranji Trophy semi-final against Hyderabad. He played in the final of the 1994–95 Ranji Trophy, scoring 224 runs to help Bombay to a total of 690/6 declared in their first innings, a total that saw them win the trophy.
2. Prithvi Shaw
Runs: 379
Team: Mumbai
Opponent: Assam
Year: 2022/23
Born: 9 November 1999 (age 23). He currently plays for Mumbai in domestic cricket and Delhi Capitals in the Indian Premier League. He debuted at the age of 18 for India and holds record for being the youngest debutant to score a test century. He was retained by Delhi Capitals ahead of the Tata Ipl Auction 2022. Under his captaincy, the Indian team won the 2018 Under-19 World Cup. Prithvi Shaw hammered 379 – the second-highest score in the history of Ranji Trophy against Assam on Wednesday (January 11,2023).
1. B. B. Nimbalkar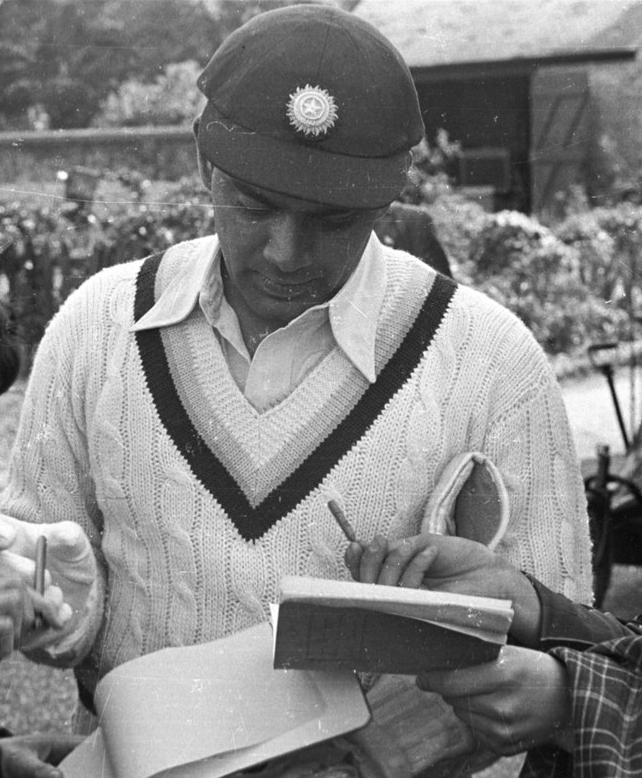 Runs: 443*
Team: Maharashtra
Opponent: Saurashtra (Kathiawar)
Year: 1948/49
Born: 12 December 1919, Died: 11 December 2012 (aged 92). During the 1948–49 Ranji Trophy, playing for Maharashtra against Kathiawar at Pune, Nimbalkar made 443 not out, at the time second only to Don Bradman's 452 not out as the record first-class innings and currently fourth-highest of all-time. He was unable to break the record because, with the total standing at 826 for 4 at the lunch interval, the opposing captain, the Thakore Saheb of Rajkot, conceded the match to prevent embarrassment of his team. However, Bradman sent a personal note to Nimbalkar saying that he considered Nimbalkar's innings better than his own. Despite an impressive batting average of 56.72 in Ranji Trophy matches, and his additional abilities as a wicket-keeper and a fast-medium bowler, Nimbalkar never played Test cricket during his first-class career from 1939–40 to 1964–65.
About Post Author