Some of most legendary team rivalries is between Barcelona-Real Madrid in football, India and Pakistan in Cricket, Los Angeles Lakers and Boston Celtics in the NBA. Sports rivalries in individual sports are more interesting and joyful to watch with two players fighting it out on the field, just to prove who is better. We have seen some Iconic individual rivalries and came up with a list of the best clashes.
3. Larry Bird – Magic Johnson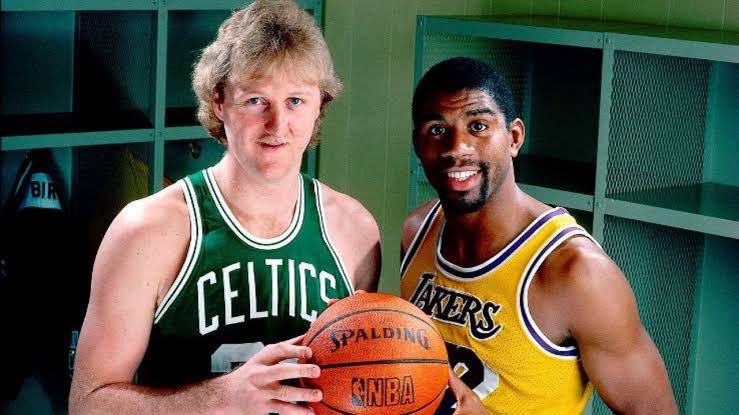 The Rivalry That Transformed the NBA. During the late 80s, there was one major rivalry in the NBA. It was between the star team from LA, the "Showtime Lakers," and the Boston Celtics from Beantown. These two teams were led by Magic Johnson of the LA Lakers and Larry Bird of the Boston Celtics. The debate about which legend was better has remained a popular topic in the history of the NBA.
Magic ranks slightly higher than Bird for a few reasons. While Bird was the better shooter, Magic was the better playmaker. Magic was a basketball genius: a 6-foot 9-inch Point Guard (PG), with amazing offensive capabilities. He was known for his absolute control of the ball, his brilliant passes and, especially, his trademark "no-look" pass. The only aspect of the game in which the two were truly different was defence. Bird's cutthroat competitive drive made him one of the best defensive players of his time. He was chosen three times for the NBA All-Defensive Team (while Magic was never chosen) and was considered a tough defender. They faced each other a total of 37 times in NBA games. Magic Johnson has a 22-15 winning record over Larry Bird, including a 11-8 record in Playoffs.
2. Roger Federer vs Rafael Nadal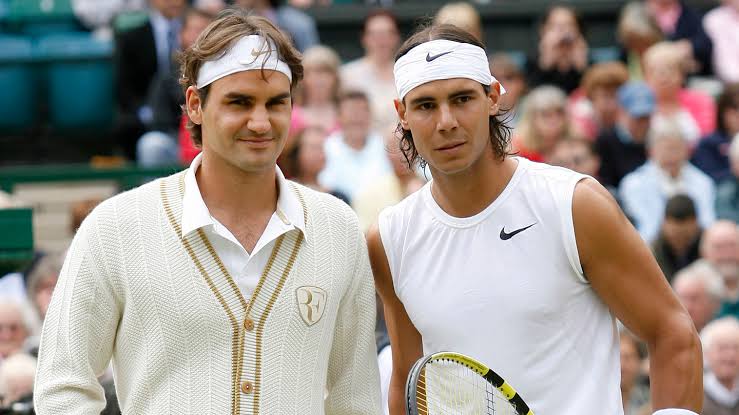 Rafael Nadal and Roger Federer have one of the greatest rivalries in tennis history. Federer vs Nadal played 40 matches against each other, 20 were on hard court, 16 on clay, and 4 on grass. Nadal leads on clay (14–2), while Federer leads on grass (3–1) and hard court (11–9). A total of 14 matches were in majors with Nadal leading 10–4. Nadal leads 6–0 at the French Open and 3–1 at the Australian Open, while Federer leads 3–1 at Wimbledon.
Roger Federer
Stats
Rafael
Nadal
41
Age
36
Switzerland
Country
Spain
$130,594,339
Career Prize Money
$134,529,921
103
Career Titles
92
1. Lionel Messi vs Cristiano Ronaldo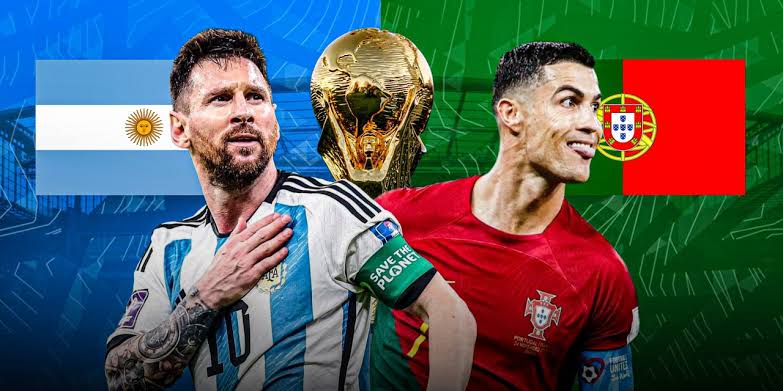 The Messi–Ronaldo rivalry, is the best in the history of any sporting event. They spent nine seasons in the prime of their careers facing off regularly while playing for rival clubs Barcelona and Real Madrid. It has been compared to past global sports rivalries such as the Muhammad Ali–Joe Frazier rivalry in boxing and the tennis rivalries between Federer–Nadal. Messi won 16 out of 36 head-to-head matches, Ronaldo won 11 and 9 games are drawn. Messi scored 22 and Ronaldo scored 21 (head-to-head). They are two of the most decorated footballers ever, having won a combined 76 major trophies (Messi 42, Ronaldo 34) during their senior careers. After Messi led Argentina to victory in the 2022 FIFA World Cup and Ronaldo's subsequent transfer to Saudi Arabian club Al Nassr, several football critics, pundits, and experts have opined that Messi has won the ongoing rivalry between the two players.
| | | |
| --- | --- | --- |
| Lionel Messi | Stats | Cristiano Ronaldo |
| 24 June 1987 (35) | Date of Birth | 5 February 1985 (37) |
| Argentina | Country | Portugal |
| Paris Saint-Germain | Team | Al Nassr |
| 1003 | Matches | 1145 |
| 793* | GOALS | 819* |
| 7 | BALLON D'OR | 5 |
| 6 | EUROPEAN GOLDEN SHOE | 4 |
| 350 | ASSISTS | 234 |
| 42 | Trophies | 32 |
About Post Author