Horror movies are a popular genre known for their ability to evoke fear and suspense in viewers. They often feature elements such as supernatural creatures, psychological thrills and intense tension to create a scary experience. For horror movie lovers, watching a horror film is no less than an adventure, and the more scary the movie is, the more they enjoy it, but the movies we are going to talk about today are the scariest films of all time. After watching these films your mind can get distracted because these are the best horror films in the world. It is not in everyone's capacity to watch these films completely. Take a look at 5 scary ghost movies that were dubbed in Hindi.
The Sixth Sense
Director: M. Night Shyamalan
Writer: M. Night Shyamalan
Producer: Frank Marshall, Kathleen Kennedy and Barry Mendel
Star Cast: Bruce Willis, Toni Collette, Olivia Williams, Haley Joel Osment and others
Release Date: August 6, 1999
Budget: $40 million
Box Office: $672.8 million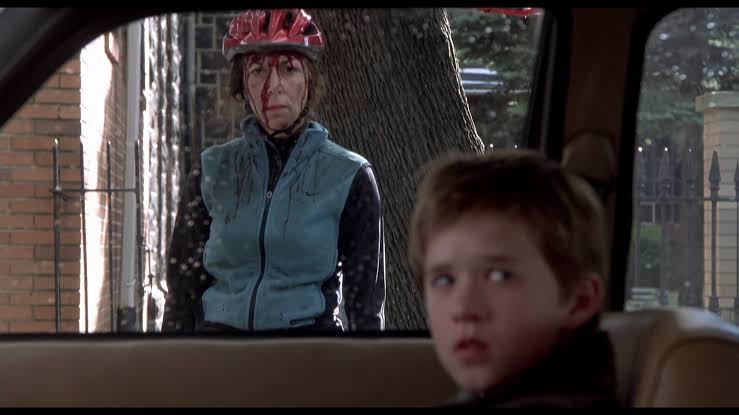 "The Sixth Sense" is a supernatural psychological thriller film directed by M. Night Shyamalan and released in 1999. The movie stars Bruce Willis and Haley Joel Osment. It's known for its iconic line "I see dead people." The story follows a young boy who claims he can see and communicate with the spirits of the deceased, and a child psychologist who tries to help him. The film is famous for its unexpected twist ending and its exploration of themes related to death, perception, and communication.
Annabelle: Creation
Director: David F. Sandberg
Writer: Gary Dauberman
Producer: Peter Safran and James Wan
Star Cast: Stephanie Sigman, Talitha Bateman, Lulu Wilson, Anthony LaPaglia, Miranda Otto and others
Release Date: August 11, 2017
Budget: $15 million
Box Office: $306.5 million
"Annabelle: Creation" is a horror film released in 2017. It explores the origin story of the haunted doll, Annabelle. The film is part of the larger Conjuring Universe. The film follows the story of a dollmaker named Samuel Mullins and his wife Esther, who tragically lost their daughter Bee in a car accident. Twelve years later, they open their home to a group of orphaned girls and their caretaker. It's a suspenseful tale that explores the origins of the infamous Annabelle doll. The doll used to terrorize the girls. The film is based on a true story.
The Conjuring: The Devil Made Me Do It
Director: Michael Chaves
Based on: Characters by Chad Hayes and Carey W. Hayes
Producer: James Wan and Peter Safran
Star Cast: Vera Farmiga, Patrick Wilson, Ruairi O'Connor, Sarah Catherine Hook, Julian Hilliard and others
Release Date: June 4, 2021
Budget: $39 million
Box Office: $206.4 million
The Conjuring 3 is a 2021 American supernatural horror film directed by Michael Chaves, from a story by Johnson-McGoldrick and James Wan. The film serves as a sequel to The Conjuring (2013) and The Conjuring 2 (2016) and as the eighth instalment in The Conjuring Universe. It's based on a real-life case involving the trial of Arne Cheyenne Johnson. The story follows paranormal investigators Ed and Lorraine Warren as they try to prove that demonic possession was responsible for a murder.
Insidious
Director: James Wan
Writer: Leigh Whannell
Producer: Jason Blum, Steven Schneider and Oren Peli
Star Cast: Patrick Wilson, Rose Byrne, Barbara Hershey and others
Release Date: September 14, 2010
Budget: $1.5 million
Box Office: $100.1 million
The "Insidious" (2010) horror film focuses on the Lambert family, whose son, Dalton, falls into a mysterious coma-like state. Strange and disturbing events begin to occur in their home, prompting them to move. However, the supernatural activity continues, leading them to realize that their son's condition is linked to "The Further," inhabited by malevolent spirits. A psychic, Elise Rainier, assists them in confronting these entities and rescuing Dalton's soul from The Further. The movie shows the battle between the living and the dead.
The Exorcist
Director: William Friedkin
Based on: The Exorcist
by William Peter Blatty
Producer: William Peter Blatty
Star Cast: Ellen Burstyn, Max von Sydow, Lee J. Cobb, Kitty Winn, Jack MacGowran, Jason Miller, Linda Blair and others Release Date: December 26, 1973
Budget: $12 million
Box office: $428.2 million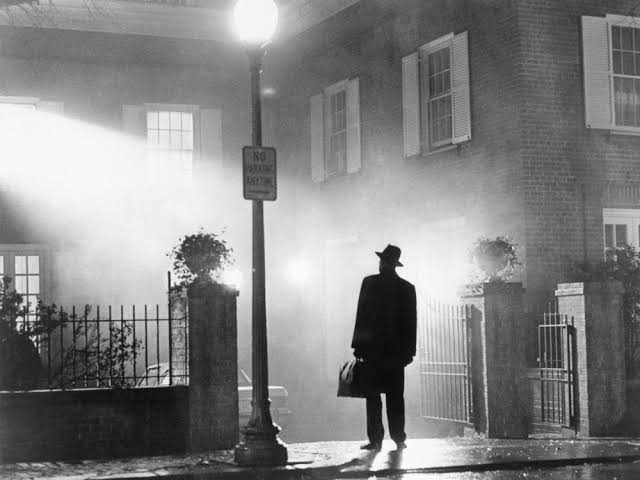 The story centres around the demonic possession of a young girl named Regan MacNeil and the attempts made by her mother and two priests to free her from the demonic entity. The novel and film were inspired by actual events involving a case of alleged demonic possession that occurred in 1949, known as the "Exorcism of Roland Doe" or the "1949 St. Louis Exorcism." The film shows faith in god, good against evil and the struggle to free a soul from demonic force.
About Post Author