Veer Mahaan: Indian Superstar Veer Mahaan performing on WWE Raw has been performing tremendously and since his return to WWE, no superstar has been able to beat any Superstar in singles matches. Even getting ahead of him has not been easy for any superstar at all.
Veer Mahan has so far defeated many big superstars of WWE like Rey Mysterio, Dominic Mysterio, Robert Roode, Drew Gulak in the recent times. Along with this, Veer Mahan also faced many local wrestlers and he too was easily defeated badly by Veer Mahan.
However, for some time now, Veer Mahan has not found any opponent and has threatened the entire roster. He is ready for every challenge and has made it clear that no one can stop him. It is difficult to say right now who will be the next opponent of Veer Mahan and when his next match can be seen.
Meanwhile, many fans will not be aware that John Cena and Indian superstar Veer Mahan have had a match in WWE. In this article, we are going to tell about the same match when Veer Mahan and John Cena's match took place.
When was the Indian Superstar Veer Mahan vs John Cena match in WWE and who won it?
Indian superstar Veer Mahan vs John Cena match was seen during the episode of Raw on August 9 last year. In fact, after Raw went off-air, Veer Mahan teamed up with former WWE Champion Jinder Mahal to face John Cena and Damien Priest. John Cena and Damien Priest won this match. This match took place after going off-air, due to which only the fans present in the arena at that time were able to enjoy this match.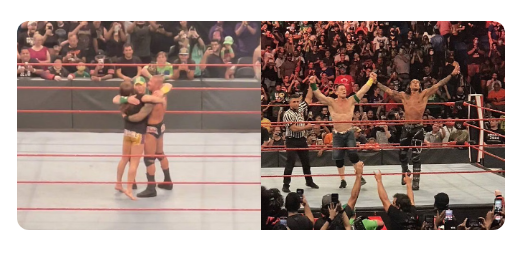 Let us tell you that there is no singles match between Indian superstar Veer Mahan and John Cena. However, this is a match that every Indian fan wants to watch and certainly Veer Mahan can benefit immensely from fighting against Cena. It will be interesting to see if Cena and Mahan get to see a match in the future.
About Post Author