Test cricket has the highest place in cricket. Test is called real cricket. But now there are so many leagues being played around the world that new types of shots are being invented every day. In Tests too, this batsman has now started putting shocking shorts.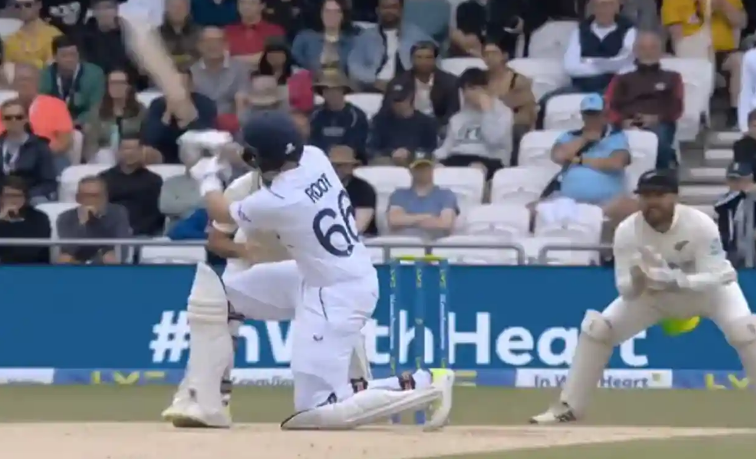 One such shot was made by former England captain Joe Root. In the ongoing Test match between New Zealand and England, Root hit such a six that he is being discussed.
Former England captain Joe Root, who was dismissed for 5 in the first innings of the third Test, looked in fine form in England's second innings while chasing the target.
Meanwhile, he played a brilliant reverse scoop off the last ball of the 22nd over of the innings, which was bowled by New Zealand left-arm pacer Neil Wagner. The ball went outside the boundary over the third man.
Joe Root broke all the rules of cricket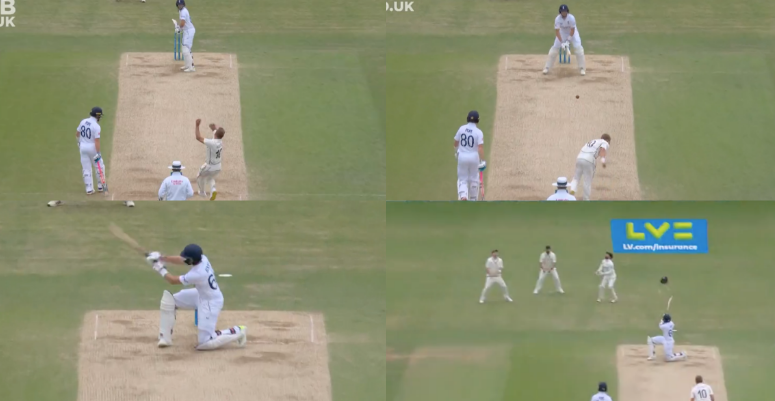 Everyone was surprised to see this shot of Joe Root, even Neil Wagner himself kept looking at Joe Root and the former England captain laughed. Everyone is praising this shot. The video went viral on social media.
Talking about the third Test between New Zealand and England, the Black Caps scored 329 runs in their first innings with the help of Daryl Mitchell's third consecutive century and Tom Blundell's half-century. Let us tell you that the New Zealand team is currently playing a three-Test series in England. England have won the first two Tests and are close to winning the third.
About Post Author