The new Moko store has gone live in Free Fire MAX. In this, players are getting many items including glue wall skin as rewards. Read below to know in detail.
There is good news for Indian players playing Garena Free Fire MAX. The developer of the game is giving players a chance to get a powerful Glue Wall and Katana skin on Indian servers. The new Moco Store has been made live in this popular battle royale game. This is one of those Luck Royales where players can get 6 rewards. However, for this, gamers will need diamonds i.e. in-game currency.
This time players are getting Gloo Wall Skins as Grand Prize and Katana Skin in Bonus Prize section. Players have to spin to get these items. Come, learn how you can get these items
Free Fire MAX New Moco Store
Moco Store has gone live in Free Fire Max from today i.e. June 29. Players have a chance to get rewards by spinning till July 5. Gamers must first select an item from the Grand and Bonus prizes.
After that they can spin by spending diamonds. In spin they can get any item from the reward list. Items that you spin once will not be available again. The list of rewards is given below.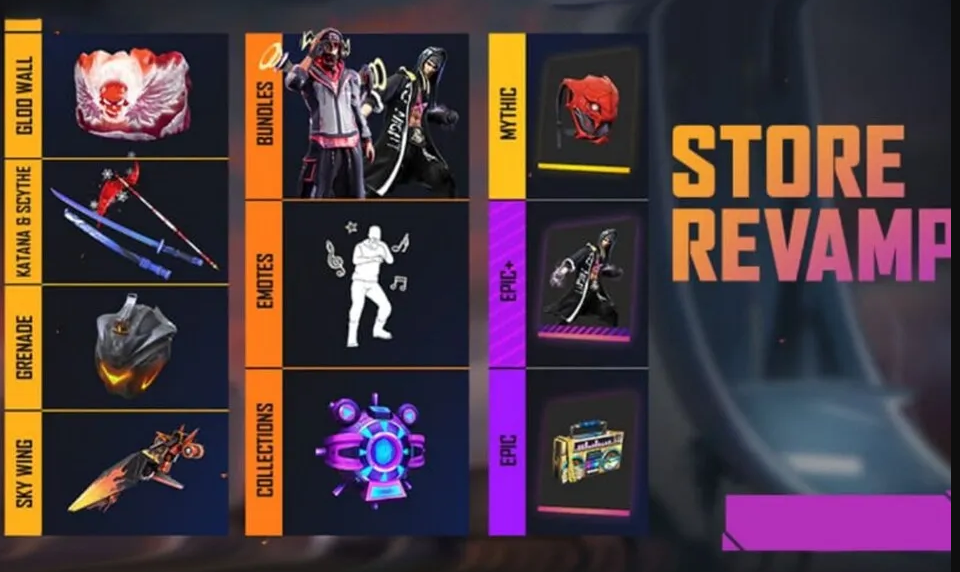 Grand Prizes
Gloo wall – Aqua Rogue
Gloo Wall – Stormbringer
Gloo Wall – Death Guardian
Gloo Wall – Disco Fiasco
Gloo Wall – Shamrock Explosion
Gloo Wall – Pink Wink

Bonus Prizes
Katana – Blood Moon
Katana – Whirlwind Blade
Katana – Black Honor
Katana – Sword of Honor
Katana – Booyah Day
Katana – Season of Pink

Players will have to select one item each from the list of both the prizes. After this his reward list will be this.
Victory Wings Loot Crate
Cube Fragment
Rampage Hyperbook Crate
Weapon Royale Voucher (Expiry 31 July 2022)
two items selected

How much does spin cost?
first spin price 9 diamond
second spin cost 19 diamonds
4th spin cost 49 diamond
fifth spin price 179 diamond
6th spin price 499 diamond

How to get reward?
To get rewards by spinning through the Moko Store, first open Free Fire MAX on your device.
After that go to Luck Royale and select Moco Store.
Then select 2 items and click on Confirm.
Now spin and get rewarded by spending diamonds.
Please note that once items are selected, they cannot be changed. Also, the reward you get in spin depends on your luck. It is not decided which item will be received for how many spins.
About Post Author