Everyone wants to do better in Garena Free Fire MAX. However, many people don't change the in-game HUD, system settings, characters, pets, and more. However, upgrading or modifying them can improve skills. Sensitivity settings play an important role in fights.
This affects movement, aiming and shooting. That's why everyone wants to have better settings. You can take full advantage of the sensitivity settings using a few simple controls.
Best sensitivity settings for headshots and glue wall tricks in Free Fire MAX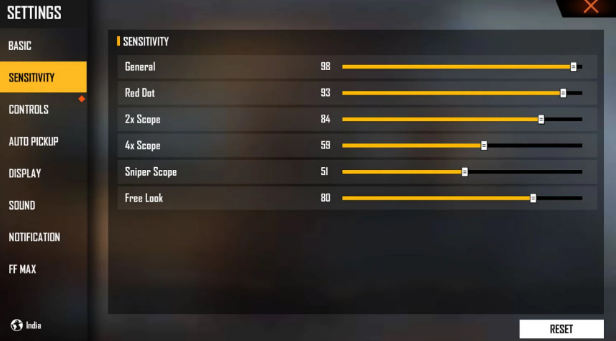 You'll need to tweak each sensitivity slightly and this will increase the number of glue wall tricks and headshots in Free Fire MAX:
Gen: 96 – 100: This lets you move characters and crosshairs without any scope. Its sensitivity stings should always be high as movement does make a difference.
scope attachment sensitivity
You mainly have to change these four scope settings:
Red Dot: 91 – 95
2x Scope: 84 – 88
4x Scope: 60 – 64
Sniper Scope: 54 – 58
Red dot and 2X scopes are used for close and mid range fights while 4X or sniper scopes are used for long range.
About Post Author