The Shinobi spin event in Free FIre Max has just been added by Garena for Indian players. From this, players can get cosmetic, Shinobi Ablaze bundle, Burning Lily glue wall and other prizes. However, in this event, players get random items by spending diamonds.
Cosmetic items within the Free Fire Max battle royale game are the most important part of the game, and Garena continues to provide cosmetic and expensive rewards daily. To get these items from the event, you have to spend Diamonds currency. Well, in this article we are going to tell about the special bundle and reward from this event.
How to get Legendary Bundle in Free Fire Max?
The developers of Free Fire Max have provided a special event for Indian players on 05 July 2022. There is a collection of expensive and cosmetic items inside this event. This event is going to run inside the game till July 11, 2022. In this event, players can easily spin and get random prizes.
This event has provided many options for the players. E.g. one spin costs a total of 20 diamonds, 10 spins costs a total of 180 diamonds. Special spin features have been provided to the players in this event. In this one spin will be in 40 diamonds and players will get expansive prizes. Here is the list of prizes for this event: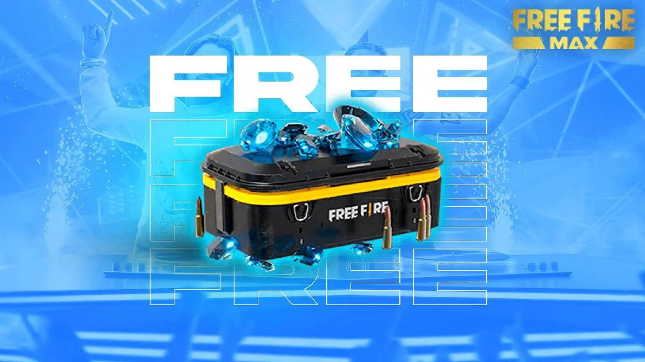 Shinobi Ablaze Bundle
1x Weapon Royal Voucher (expiry date 31 July 2022)
Burning Lily Surfboard
Warrior Spirit (FAMAS + KAR98K) Weapon Smash
Cratepet Food
1x Magic Cube 1x Diamond Royal Voucher (expiry date 31 July 2022)
Glue Wall – Burning Lily
Red Samurai Weapon Smash Crate
40x Memory Fragment Hayato

Players can get these items on each spin. However, players can collect special rewards by selecting milestones:
10x Spin : Burning Lily Parachute
20x Spin : SPAS 12 – Burning Lily
50x Spin : Shinobi Ignite Bundle
However, if you estimate, this attractive bundle can fetch players a total of 900 diamonds. Get rewarded by going to the event.
About Post Author