Tesla Share Price, the world's leading car company, is going to be more than three times cheaper. The company's board has approved the share split in the ratio of 3:1. The company made this announcement on Friday. This is the company's first share split since August 2020.
The split would also require approval from shareholders at the company's annual meeting to be held in August. Tesla's stock closed Friday at $696 per share. If there is a share split at this price, then the share price of the company will be Rs 232. If you want to invest in a huge foreign stock like Tesla, then this can be an opportunity.
The share price becoming cheaper by three times does not mean that the investment of the existing shareholders of the company will decrease. Shareholders' investment will not be affected even after the share is split. Let's know how.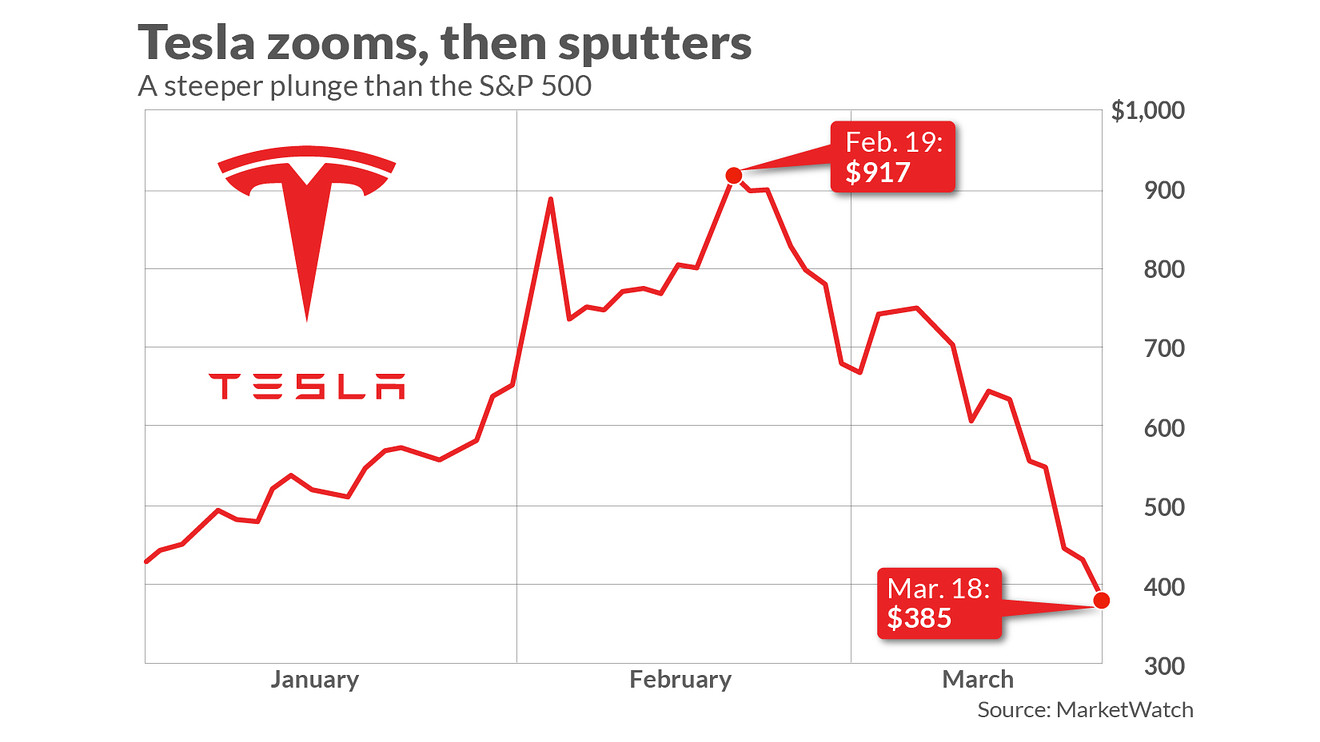 What is stock split
When a company's share price becomes high enough, it becomes an expensive stock. Small stocks do not invest in such stocks as they are more expensive. In such a situation, the company decides to do a share split to keep its shares in the reach of small investors.
Share split or stock split increases the number of shares and decreases the share price. This lowers the share price, but the market capitalization of the company remains the same. Companies take the decision of share split to increase the liquidity in the stock.
One share of Tesla will become three
Tesla's board has approved a 3:1 stock split. That is, the existing shareholders of Tesla will get three shares for one share. This will reduce the price per share, but the investor's portfolio will remain the same. Due to the cheapness of the shares, even small investors will be able to buy shares of the company easily.
can invest money like this
Tesla is an American electric-automobile manufacturing company. The company was listed on the Nasdaq Stock Exchange in June 2010. Investors can invest money in the US stock market sitting at home. This can happen under the Liberalized Remittance Scheme (LRS). Under LRS, money can be invested in foreign stock markets, bonds and ETFs etc.
Many banks provide this facility to their customers. Through this you can invest in foreign stocks online. An Indian resident can invest up to $2.5 lakh (about Rs 1.88 crore) in a financial year through LRS.
tesla stock split 2022,tesla stock split history,3 for 1 stock split,tesla stock split 2020,amazon stock split date 2022,google stock split,tesla stocks,apple stock split
About Post Author