WWE Raw proved to be very good. It was filled with great matches like the last few episodes of Raw. WWE mainly hyped Hell in a Cell matches. Well, in this article we are going to take a look at the results of all the matches and segments in the episode of Raw.
Becky Lynch promo segment on WWE Raw
Beginning the show, Becky Lynch cut the promo like a heel and revealed that the fans did not believe that she would be able to win the title match. He claimed his victory. Becky later revealed that she gave Asuka the biggest gift in the form of the Raw Women's Title in 2020.
Lynch called Asuka greedy. Asuka entered and said that no one was ready for Asuka and claimed to be the Raw Women's Champion. Bianca Blair made an entry and claimed her win. During this, he talked about Becky's loss at WrestleMania. For this reason, Lynch attacked him and there was a small brawl between the three superstars. Asuka and Blair drive Lynch away.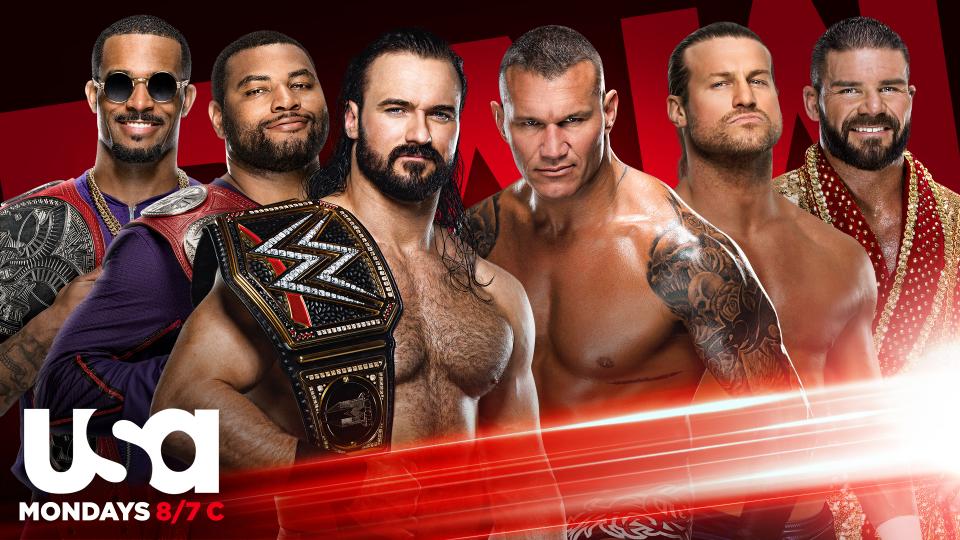 Bianca Blair vs Asuka
This match of Women's Superstars was very long. Both the superstars delighted the fans by using good moves and finishers. In the end, Bianca Blair reversed Asuka's move and pinned her and registered the win. After the match, Becky Lynch came and attacked both the superstars.
Result: Bianca Blair wins
The Usos vs Riddle & Shinsuke Nakamura (Tag Team Championship Contenders Match)
It was a great match for both the teams. This can easily be considered as the best match of Raw. Lots of good moves and finishers. At the end of the match Jimmy attempted to attack Riddle with a weapon but the referee noticed it. That's why the match ended by DQ. After the match, the Usos tried to attack the Babyface Superstars but they could not do so.
Result: Riddle and Shinsuke Nakamura win by DQ
Mustafa Ali was asked about getting the United States Title match backstage. He claimed the title in his hometown and in the meantime Theory came and attacked him.
Liv Morgan vs Rhea Ripley
There have been many matches between the two in the past and due to this, there was a good rapport between them. AJ Styles and Damien Priest were at ringside during the match. This benefited Ripley to some extent. However, AJ attacked Priest and in the ring, Morgan made strong moves and pinned Ripley to win. After the match, Priest attacked Styles and then tried to attack Morgan. Finn Balor arrives and all three Babyface Superstars doom the Judgment Day members.
Result: Liv Morgan wins
Who Is Veer Mahaan, India's New Face In WWE Wrestling
Indian Superstar Veer Mahaan was seen returning in a new character on Raw after 38 years at WWE WrestleMania. Veer Mahaan has seen a dangerous form since his comeback and has dominated the red brand. Not only this, Veer Mahaan often keeps on conveying his words to the fans through social media. Recently, once again Veer Mahaan has messaged his fans through a post on Instagram.
After the Great Khali, a new sensation from India is making a splash in the world of wrestling. This is Veer Mahan whose name as well as his look is also covered on social media.
Veer Mahan's journey from a small village in Uttar Pradesh to WWE has been quite a struggle and thrill.
Veer real name is Rinku Singh Rajput and he was born on 8 August 1988 in Gopiganj, Ravidas Nagar district of Uttar Pradesh.
Rinku Singh's father works as a truck driver. He has 9 children. One of them is Rinku Singh Rajput. The Singh family lives in a small village in Gopiganj.
He has been fond of playing since childhood and has also been doing wrestling.
About Post Author